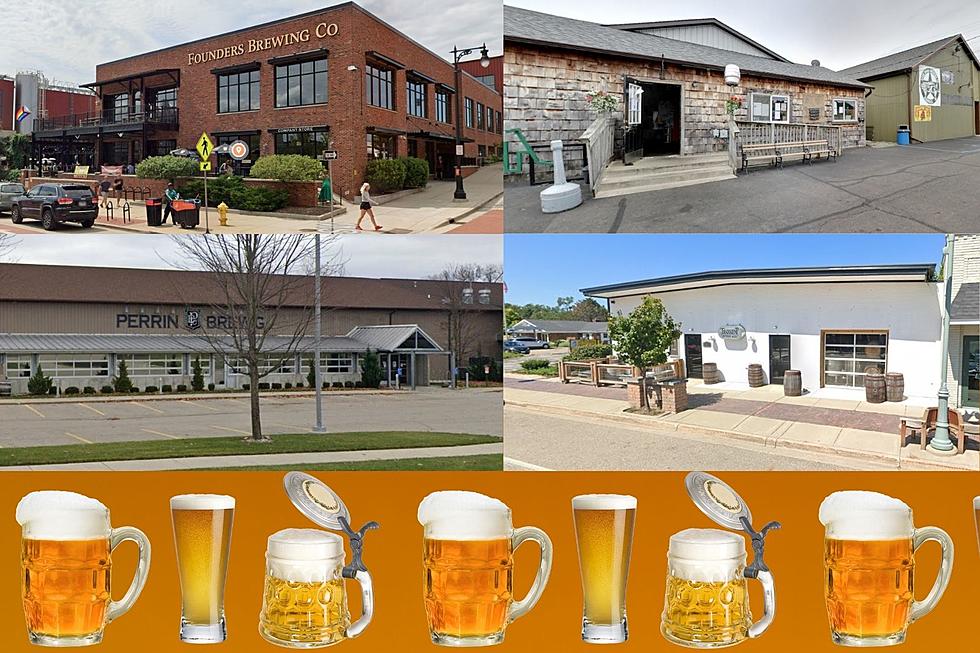 Grab Your Mug! Here's The List Of The Top Rated Beers In Michigan
google maps-canva
The past 2 years have put only a slight dent in the number of beers Michiganders drink. The average Michigander drinks 208 beers a year!
In "Beer City", it's only appropriate that we have some of the best beer available in Michigan. From IPA's to Lagers to Stouts. What is your favorite?
Stacker compiled a list of the highest rated beer in Michigan using ratings from BeerAdvocate. 5 of the top 10 beers on the list are made by Founders Brewing Company. 4 of the 5 breweries are based in West Michigan.
According to the Brewers Association, the number of breweries in the United States grew 390% from 2010 to 2020. There are more choices now as competition increases.
We're in the golden age of beer. And that means it's a great time to expand your horizons.
Here are the Top Rated Beers in Michigan:
#10. Black Biscuit (Founders Brewing Company)
- Beer type: Old Ale
#9. Kentuckley (Transient Artisan Ales)
- Beer type: Stout - American Imperial
#8. No Rules (Perrin Brewing Co.)
- Beer type: Porter - Imperial
#7. KBS - Maple Mackinac Fudge (Founders Brewing Company)
- Beer type: Stout - American Imperial
#6. Breakfast Stout (Founders Brewing Company)
- Beer type: Stout - Oatmeal
#5. Plead The 5th - Bourbon Barrel-Aged (Dark Horse Brewing Company)
- Beer type: Stout - Russian Imperial
#4. Canuckley (Transient Artisan Ales)
- Beer type: Stout - American Imperial
#3. Fourth Dementia - Bourbon Barrel-Aged (Kuhnhenn Brewing Company)
- Beer type: Old Ale
#2. KBS (Founders Brewing Company)
- Beer type: Stout - American Imperial
#1. CBS (Canadian Breakfast Stout) (Founders Brewing Company)
- Beer type: Stout - American Imperial
UP NEXT: 25 Best Burger Joints in Michigan