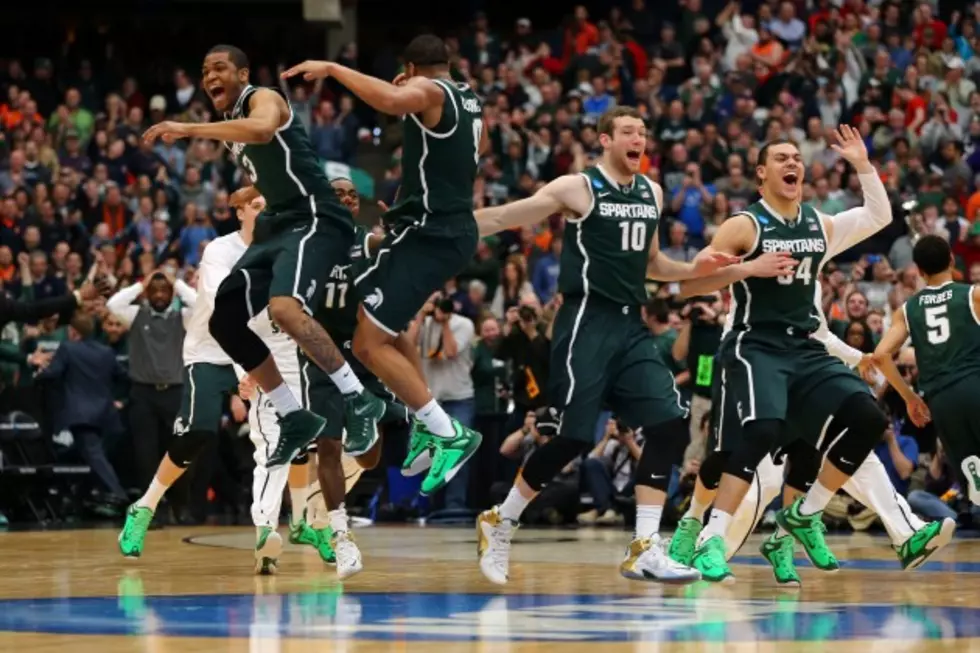 University of Michigan Alum Could Win $1 Million If MSU Wins NCAA Tournament
Elsa/Getty Images
In November (when the Spartans weren't exactly doing the best), Derek Stevens went to the Golden Nugget Casino in Las Vegas and placed a $20,000 bet on the Spartans to win it all. That's a pretty crazy bet coming from a U of M grad! Stevens, though, is the owner of The D Casino in Las Vegas, so he knows a little bit about gambling.
He knew what he was getting himself into when he made his $20,000 bet at 50 to 1 odds.
What exactly is the payout on a bet that big at those odds? I'm not good at math, so I'm glad Stevens spelled it out on his Twitter page when he posted a picture of his gambling slip.
Here's to hoping that this Wolverine had the right idea when he placed this bet all those months ago!
Michigan State takes on Duke this Saturday, April 4 at 6:09 p.m. The game will be televised on TBS.