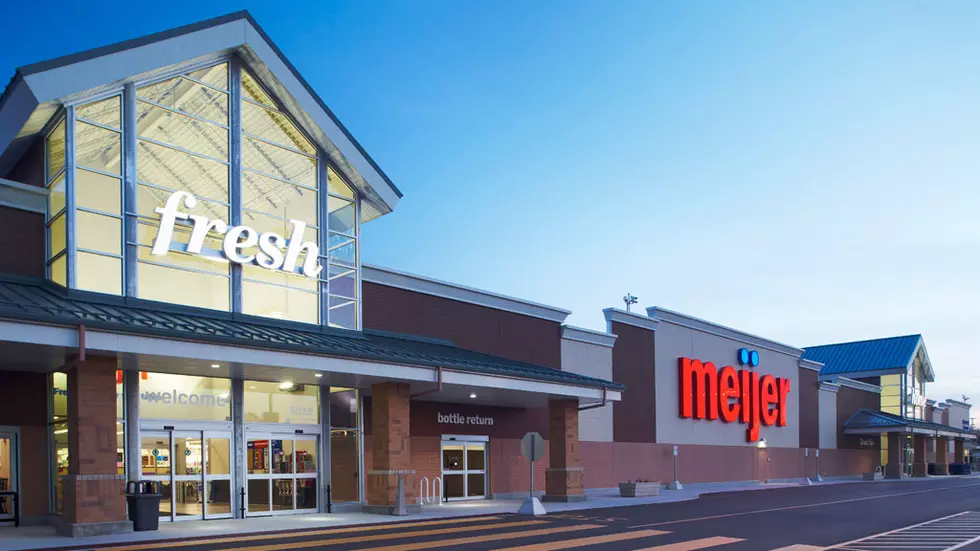 Meijer to Offer Walk-Up COVID-19 Vaccines At All Stores
Meijer/ Twitter
Do you or someone you know still need to get vaccinated? Meijer is now offering walk-up COVID-19 vaccinations at all of its pharmacies, though it does warn that availability may be limited.
To start, every Meijer store will have a minimum of 100 doses (either Pfizer or Moderna) per week for for walk-up customers. Doses will be administered on a first-come, first-served basis. Those who prefer to register for an appointment at Meijer can still do so, by texting COVID to the number 75049 or doing so online here. 
Meijer announced the launch of walk-up vaccination Monday, saying Meijer pharmacies have now crossed the threshold of one million vaccine doses administered through the retailer's in-store clinics.
Meijer President & CEO Rick Keyes said in release,
The one million vaccine milestone is a tremendous achievement by our incredibly hard-working pharmacy teams. When the vaccine rollout began, we were focused on moving as quickly as possible to keep our communities safe. Achieving this number in just over three months is a true demonstration of the focus and tenacity of the Meijer team members involved in this important initiative.
Meijer began offering the vaccine in mid-January, after being named a Federal Retail Pharmacy Partner in the State of Michigan.
Jason Beauch, Meijer Vice President of Pharmacy said in a release,
I'm very pleased we are now entering into this phase of the vaccine initiative. Our teams have worked so hard to vaccinate a very large number of people in a relatively short amount of time. The ability to offer the vaccines on a walk-up basis at every Meijer store demonstrates we are getting closer to ensuring everyone has the ability to get vaccinated.
You can also find more information about the COVID-19 vaccine and schedule an appointment with your local health department here.
LOOK: Answers to 30 common COVID-19 vaccine questions
While much is still unknown about the coronavirus and the future, what is known is that the currently available vaccines have gone through all three trial phases and are
safe and effective
. It will be necessary for as many Americans as possible to be vaccinated in order to finally return to some level of pre-pandemic normalcy, and hopefully these 30 answers provided here will help readers get vaccinated as soon they are able.