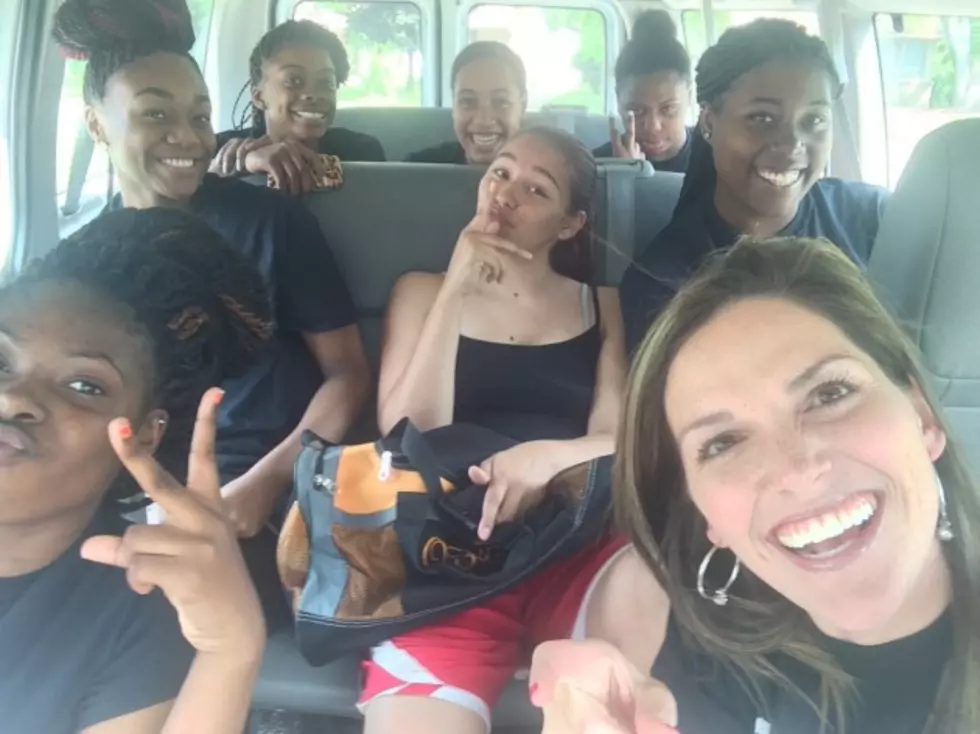 Ottawa Hills High School Volleyball's Ladaysia Alexander Named Athlete of the Week
The Ottawa Hills High School volleyball team shares a selfie. (Photo: Sara Sherry)
Consider Alexander's selection for the honor one as much for her perseverance in addition to her being a stellar student-athlete.
"Ladaysia Alexander has had to overcome more obstacles in 17 years than most individuals would in their entire life," Ottawa Hills Coach Sara Sherry said.
Alexander is a senior outside hitter for the Bengals and carries a 3.8 grade-point average on a 4.0 scale at Ottawa Hills.
That's the thumbnail sketch.
The reality is she's a first year varsity volleyball player in only her second season playing the sport, having taken it up while also competing as a sprinter, long jumper and relay member for Ottawa Hills' girls' track and field team.
In addition, she and her two siblings have managed to stay the course after spending nearly two years in foster care with a troubled family.
Alexander, her 13-year-old her brother and her 10-year-old sister were just taken in under a guardianship with their aunt, she said. She is almost matter-of-fact about her disheveled upbringing, and doesn't use it as a crutch or an excuse.
"I was always taught you must do what you're supposed to do," she said. "That's get a good education and work hard, no matter what. ...
"I'm trying to be that as a role model ... for my brother and sister."
Alexander is well on her way of doing that not only for them, but also for her 4-7 volleyball team. Sherry says Alexander is a focal point and leader for the squad.
"She is dedicated and understands nothing in life comes easy," Sherry said of Alexander. "She doesn't give up, works hard, runs faster and has her mind set on a goal."
Sherry said that perservance and work ethic has helped rubbed off the Ottawa Hills team, which is also led by senior middle hitter Zakia Bush along with junior Alexis Baskins and freshman Kennedy Lewis.
The Bengals took fourth last weekend in their own tournament, dropping a 25-4, 25-14 semifinal decision to eventual tournament champion Unity Christian. Ottawa Hills lost to Allendale in the consolation match.
Alexander takes such recognition in stride, pointing to others while discussing her efforts and determination. For instance, she readily lauds her aunt, Gwen Walls, an Aquinas College graduate, as among those helping get her to this point. She is focused on going into the health-care field, is considering joining the U.S. Army like a couple of relatives and is looking for an internship opportunity in orthopedics.
Plus, she sees more where she needs to improve, such as some of her volleyball skills. She has unfinished business.
"I need still to work on a lot of things," Alexander said of her first varsity season on the volleyball court. "I have things there that I need to work on."
It sounds like she's done pretty darn well considering.