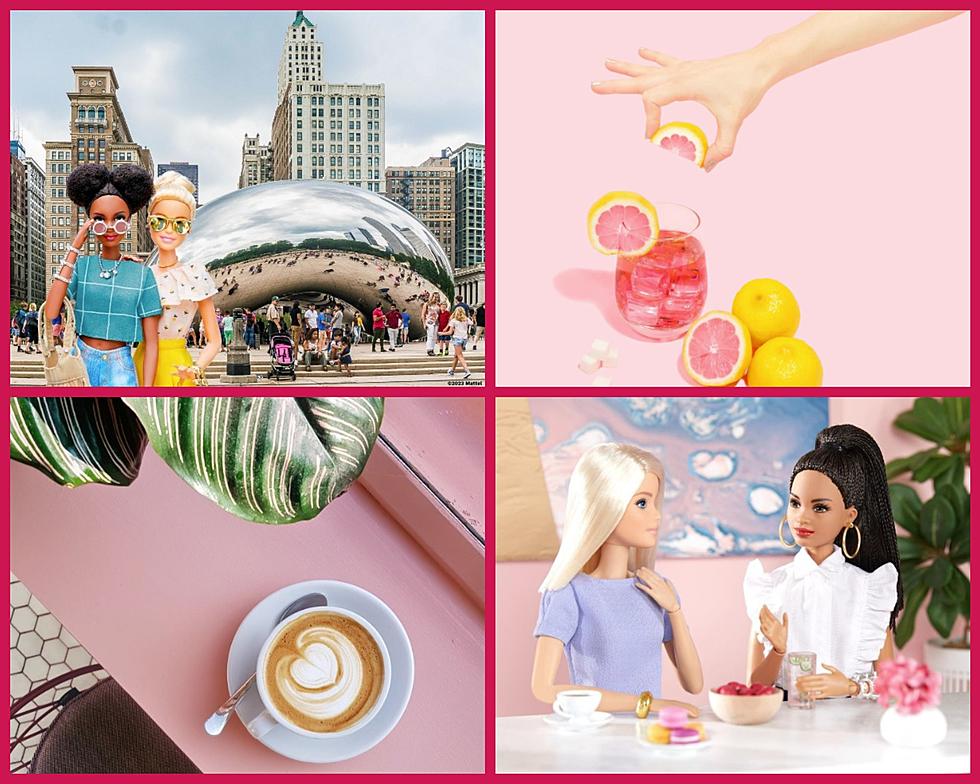 Malibu Barbie Pop-up Cafe is Just a Few Hours Drive From West Michigan
Bucket Listers via Malibu Barbie Cafe, Instagram
You can be a Barbie girl in a Barbie world, just a few hours away from West Michigan!
Malibu Barbie Cafe Coming to Chicago
There's a Malibu Barbie Pop-up Cafe coming to Chicago this summer!
The folks behind the event, Bucket Listers, have created other popular pop-culture pop-ups like the Golden Girls Kitchen and the Alice in Wonderland Immersive Cocktail Experience.
Andy Lederman, the CEO and Founder of Bucket Listers, tells Food and Wine,
Bucket Listers is honored to bring The Malibu Barbie Cafe to life. We pride ourselves on creating exclusive experiences for our community of 15 million fans, concepts they won't find anywhere else. Barbie has proven to be one of history's ultimate icons, we just couldn't pass up this chance to bring her world to life.
When Is The Barbie Pop-Up Cafe in Chicago?
The Malibu Barbie Pop-Up Cafe will be in Chicago June 7 through September 15, 2023.
What to Expect at the Malibu Barbie Pop-Up Cafe
Bucket Listers says guests will be transported to 1970s Malibu California with a sea of poptimistic Barbie colors, laid back beachy motifs, and lots of retro glam.
It's an immersive experience, including photo ops inspired by Malibu Barbie, with an iconic life-size Barbie Box, plus exclusive Barbie merchandise.
The Malibu Barbie Cafe is a fast-casual restaurant emphasizing a friendly fare, delicious desserts, and a variety of drinks. The menu features "a delicious array of classics with a unique Barbie-inspired twist."
The menu items they've shared so far include:
Pacific Paradise Pancakes
West Coast Wave Wedge Salad,
California Dreamin' Club Sandwich
Anything is Possible Sundae
Tickets for Malibu Barbie Cafe in Chicago
Tickets are $35 for kids, $50 for adults, and every ticket purchase will include a reserved seat, guaranteed window of time to dine, and choice of entrée and side item.
Tickets go on sale starting April 19.
You can join a waitlist here.
KEEP READING: Check out these totally awesome '80s toys
Behind Closed Doors - What Toys Are Hiding In The Closet?
Everyone has had that favorite toy from childhood that we spent hours upon hours playing with. Do you still have it? Enjoy our Top 10 Gallery of toys people have stashed in their homes.
Classic Toys That Could Be Worth Big Bucks