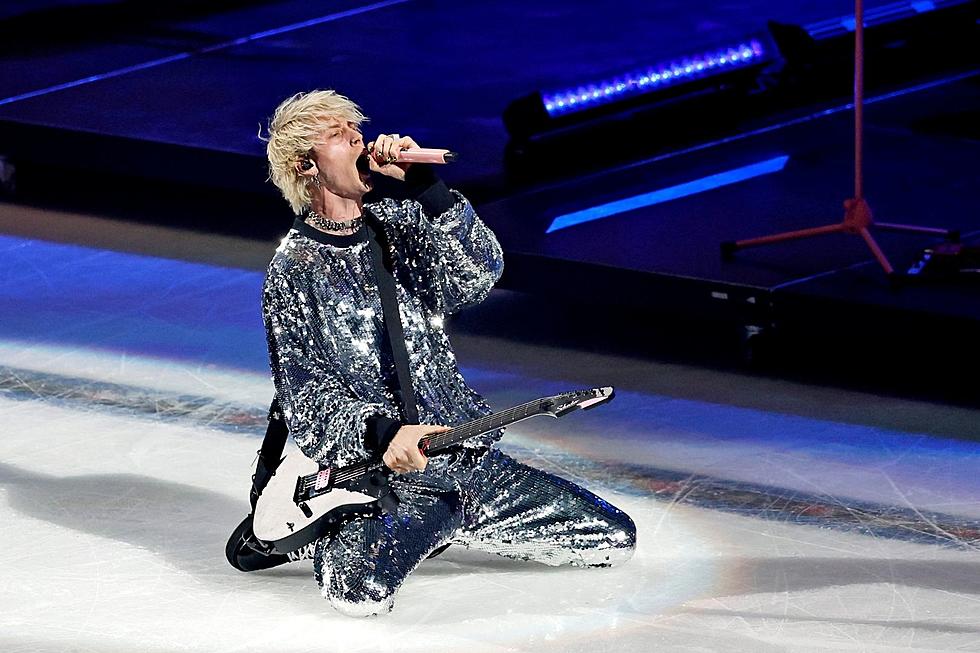 After Two Years Machine Gun Kelly's 'Lockdown Sessions' EP Is Streaming
Christian Petersen, Getty Images
Machine Gun Kelly has added some of his lockdown sessions songs to streaming services. Three songs are now available as an EP.
In 2020, Machine Gun Kelly recorded tons of cover songs during what he called "lockdown sessions." The musician covered songs such as "Smells Like Teen Spirit" by Nirvana, "Pursuit of Happiness" by Kid Cudi and more. Some of the songs he recorded during these lockdown sessions have been added to streaming services as an EP.
MGK tweeted that "it's been two years since 'lockdown sessions' hit youtube', finally time to upload on streaming services". He responded that it's "all this in celebration of MAINSTREAM SELLOUT coming soon 3.25.2022."
The three songs that were released on streaming services as an EP called lockdown sessions are:
"roll the windows up"
"pretty toxic revolver"
"in these walls (my house)" feat. PVRIS
The song "roll the windows up" pays homage to Mike Posner's "Smoke & Drive" while "pretty toxic revolver" samples "Mercy" by Shawn Mendes, and the last song on the EP is a mashup with PVRIS. Some of the music videos for these EPs have over 110 million views on YouTube.
Machine Gun Kelly has been getting roasted on TikTok recently for his covers of Linkin Park and Paramore songs. He covered "Misery Business" by Paramore as well as "Numb" by Linkin Park and both covers are definitely not his best work. They were described by posters on social media as "dead and flat" and MGK's vocal range "has the vocal range of a turtle."
MGK's new album Mainstream Sellout comes out on March 25 and features songs like "emo girl" featuring WILLOW, and "papercuts."
Machine Gun Kelly, Lockdown Sessions EP
Here's a List of 25 of the Sickest Machine Gun Kelly Burns
Here's a list of the sickest Machine Gun Kelly burns we found on social media. These 25 MGK disses are so harsh they definitely made him say 'ouch.'