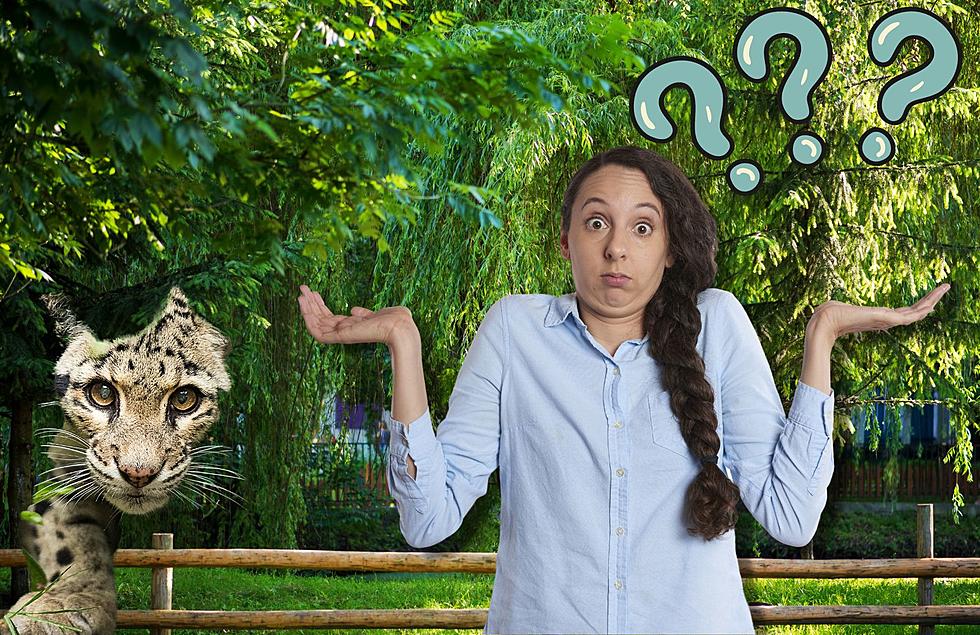 Could Animals Go Missing From These Two Michigan Zoos?
Canva
Animals are going missing at zoos all over the country!
I promise I am not lying!
How do animals just go missing at protected zoos?
Within the past few months, animals from zoos in Dallas, Louisana, and New York have been going missing.
This is starting to cause other zoos, including the Detroit Zoo (and maybe the John Ball Zoo), to be worried about their own animals.
Now, here is what is going on.
On January 13th, Nova, a clouded leopard was reported missing at the Dallas Zoo.
However, after several hours of searching, they found the leopard without any injuries. When they searched Nova's enclosure, they realized that there was a "suspicious" tear, like someone had intentionally cut the enclosure!
January 21st
the circumstances of the death are unusual, and the death does not appear to be from natural causes.
Then only 9 days later, two emperor tamarin monkeys went missing.
How do you think the monkeys got out??
YUP! They got out because of an "intentional cut!"
The monkeys were found after a tip came that the two were at an empty house in Lancaster, Texas!
It is getting insane! Someone is intentionally making it possible for animals to go missing. But this is just one state's story. This is happening all over the country.
Although the Detroit Zoo has not had any animals go missing or broken into, the CEO of the Association of Zoos and Aquariums said that there has been unusual activity at the zoo like someone was casing the grounds!
Dr. Hayley Murphy, the executive director and CEO of the Detroit Zoological Society told Fox that,
as one of the largest visitor attractions in the region, the Detroit Zoo treats any type of suspicious activity seriously. We always remain vigilant, and it is a top priority to keep guests, staff, volunteers, and the animals who call the Zoo home, safe.
I wonder...is this going to happen at the John Ball Zoo?
Most Deadly/Dangerous Animals In Michigan
If you see any of these animals... best to just walk away.