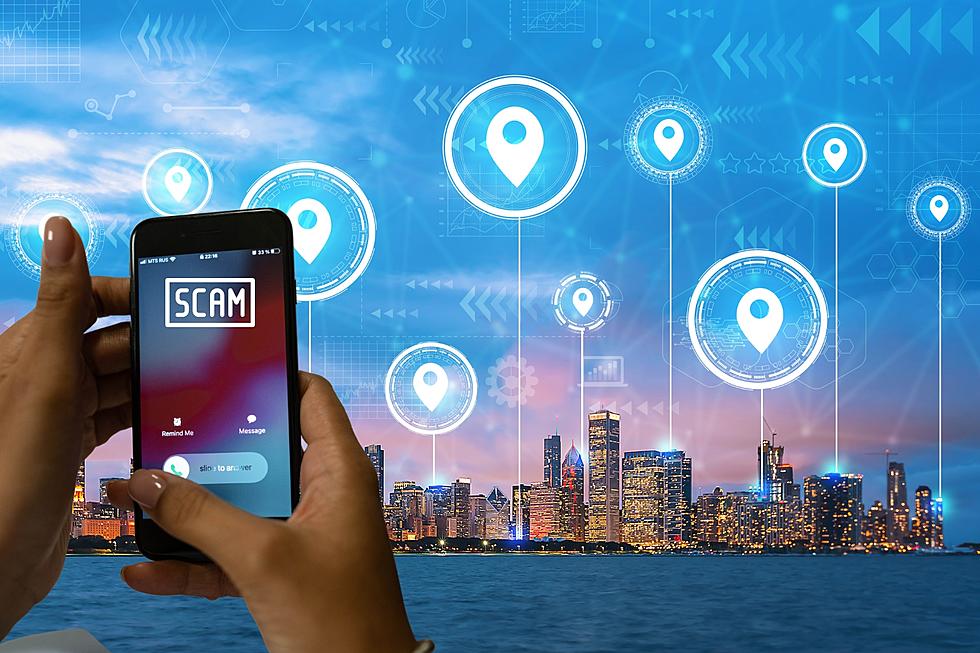 Live in Michigan? Don't Answer Calls from These Area Codes
Credit canva prfo
Raise your hand if you're sick and tired of spam calls. (I'll just assume your hand is up.) Junk calls are annoying, so hopefully this information may save you a little time.
SEE ALSO:  Massive Cellphone Takeover Planned for Early Next Month
We've been trying to contact you about your car's extended warranty.
I'm calling from the Visa Mastercard security fraud department.
You've been chosen to win a free all-expense paid Carribean cruise.
How Do You Know if a Call is Legitimate?
It can be hard to discern whether a call from an unknown number is from a scammer or someone you may actually need to talk to. One method is to just ignore all calls from numbers you don't recognize, but this can lead to missed calls from legitimate callers.
Five Area Codes to Immediately Reject
Avoiding junk calls isn't an exact science, but the folks at Social Catfish have put together a list of area codes that are the worst of the worst - the five area codes that almost always indicate that something bad is on the other end of the line.
268 - While this area code is associated with Antigua and Barbuda, it's also known to be used by scammers and fraudulent callers.
876 - While this area code is associated with Jamaica, it's also well-known to be the originating area code for scammers and fraudulent lottery and work-at-home scams.
473 - This area code is associated with Grenada and Carriacou, but it's also one that is used by scammers.
649 - This one is associated with Turks and the Caicos Islands, but it's also the area code where many fraudulent calls originate.
284 - This is an area code for the British Virgin Islands, but it's also associated with scammers and various types of fraud.
What Do You Do When a Junk Call Sneaks Through?
When you do answer a call and it turns out to be junk, the best thing to do is hang up. Never share banking information, gift card numbers, or personal information.
If you think you've been a victim of a scam, you can file a complaint with the FCC.
Click here to add your phone number to the National Do Not Call Registry.
Inside the $5.9M Cedar-Clad 'Boardwalk Cottage' on Mackinac Island
This is everything you thought it would be - and more. If you have strolled the whimsical streets of Mackinac Island not far from downtown, you have surely seen the "Boardwalk Cottage". The unique cedar-clad home is a standout for its design and beauty, and it's no wonder considering who owns the home. The home was built in the 1980s by the McIntire family, the previous owners of The Hotel Iroquois on the island for over 65 years. Much like the hotel that they brought to a legendary stage, the 4200 square foot home is considered one the island's finest.
Inside the home, you will find three bedrooms, each with its own sitting area, walk-in closet, and private bath, each overlooking the Straits of Mackinac. The first-floor master suite will have you waking up with spectacular views of Lake Huron. The outside offers amazing space for entertaining and just taking in all the beauty the home is surrounded by.
Take a look inside.
Gallery Credit: Jane Fisher, Gaslight Group Properties via Zillow
LOOK: 50 cozy towns to visit this winter
Stacker
created a list of 50 cozy American towns to visit each winter. Towns were selected based on visitor opinions, ratings from nationwide publications, and tourist attractions.
Gallery Credit: Laura Ratliff
Peek Inside Don & Patsy Lou Williamson's Beautiful Davison Home
This breathtaking home in Davison belonged to former Flint Mayor Don Williamson and his wife Patsy Lou Williamson who owned several car dealerships in the area. Their custom-designed home was built in 2010 and sits on 19 acres on the Potter Lake Peninsula. The main home is about 3,800 square feet and there's a stunning guest house on the property as well.
Gallery Credit: Zillow