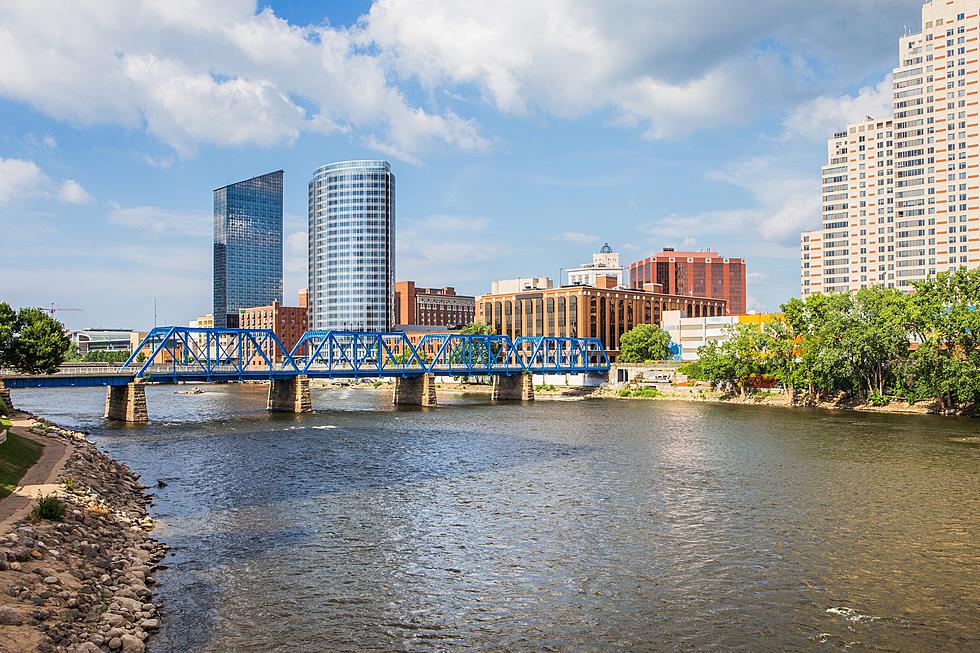 Why Has Grand Rapids Often Been Called The Valley City?
Andy Rent
It's not a term we hear much anymore, Grand Rapids being referred to as Valley City, but it was a common phrase back in the day. Why?
Probably several reasons. There were many businesses calling themselves Valley City something.
There was the Valley City Milling Company. In 1884 William N. Rowe, Conrad G. Swensberg, M. S. Crosby, and R. M. Lawrence founded the Valley City Milling Company in Grand Rapids. The company, which at first milled flour, expanded to include horse feed in 1893. Incorporated in 1894, it remained in Grand Rapids until 1923, when fire destroyed their building. In 1924 the company moved to Portland.
There was the Valley City Desk Company that opened in 1889 and closing down in 1941. They were a manufacturer of flat-top and roll-top wooden pedestal desks.
Also the Valley City Table Company, also known as Clark & Hodges Furniture Company, that opened in 1888. They didn't last long, closing in 1899.
Today there is the Valley City Plating Company, Valley City Electronic Recycling, and Valley City Linen, to name a few.
Valley City Linen has been around since 1935 and still family owned.
And then there is Valley Field, on Grand Rapids West Side, and what a history it has.
Built in 1937 at the corner of Valley Avenue and 6th Street NW, a baseball field and bleachers were created and named Valley Field.
Teams from all over West Michigan would play at Valley Field. The Grand Rapids Black Sox, owned by Grand Rapids' resident and Negro League great Ted Raspberry, played here as well.
Then, in 1953, according to the website Old Stadium Journey, local businessman Bob Sullivan formed the Grand Rapids Sullivan baseball team and they played their home games at Valley Field. The Sullivans appeared at every National Baseball Congress (NBC) World Series from 1955 to 1987 and were NBC champions in 1960, 1970, 1983, and 1984.
You might recognize some of the players who played for the Sullivans since it's a Detroit Tigers whos who. How about.....KIRK GIBSON
Then there was WILLIE HORTON, JIM KAAT, PHIL REGAN and of course AL KALINE & MICKEY STANLEY!
At last count, a total of 76 MLB players and 5 MLB managers have passed through Valley Field.
So, why is Grand Rapids often referred to as Valley City? Hey, it's because we're in the valley of the grand, the Grand River!
MORE: Some Fun Photos From Michigan's Past