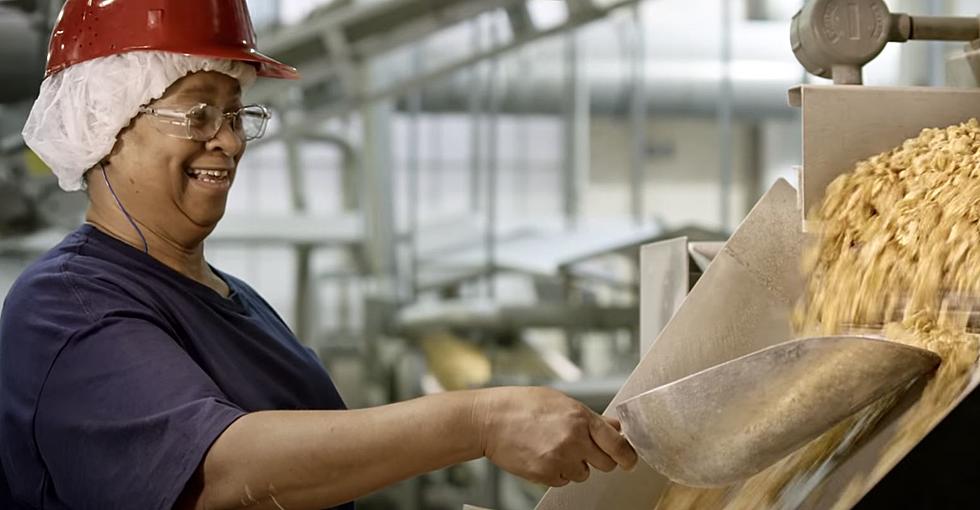 The Beloved 'Honey Bunches of Oats Lady' Really Worked at a Michigan Cereal Factory
Honey Bunches of Oats/YouTube
Diana Hunter, the Post employee and Battle Creek resident, who became famous after she was featured in a series of commercials for Honey Bunches of Oats retired in 2017 after 40 years at Post.
She served as a process operator at the Battle Creek plant and found herself taking part in a casting for a television commercial.
According to Electric Urban Report on her retirement,
After more than 40 years on the job, one of her co-workers told Buzzfeed this week that Hunter retired last Friday and is a "good friend that will be missed."

In her first Honey Bunches of Oats spot, Hunter says, "I get out of work and I got to the store and somebody smells around, 'Mmm, I smell cookies.' I said, 'Oh no, you just smell me. I just got out of work. That's Honey Bunches of Oats.'"
Take a look at some of Diana's commercials, and grab a box of Honey Bunches of Oats on your next trip to the grocery store.
Here's that first, memorable commercial with Diana.
Casting Video
In this video, Diana is cast and reveals she is a process operator at the Post plant in Battle Creek.
Battle Creek on Display
This video, featuring music from Sean Paul, shows other workers in the Post plant, and if you look closely, a few locations aound Battle Creek you might recognize.
Kellogg's or Post (or a "private label," er, store brand) they've all been made in Battle Creek. The southern Michigan city certainly has earned the nickname, Cereal City, USA. Check out these gone but not forgotten Kellogg's favorites.
LOOK: 40 Discontinued & Special Edition Kellogg's Cereals