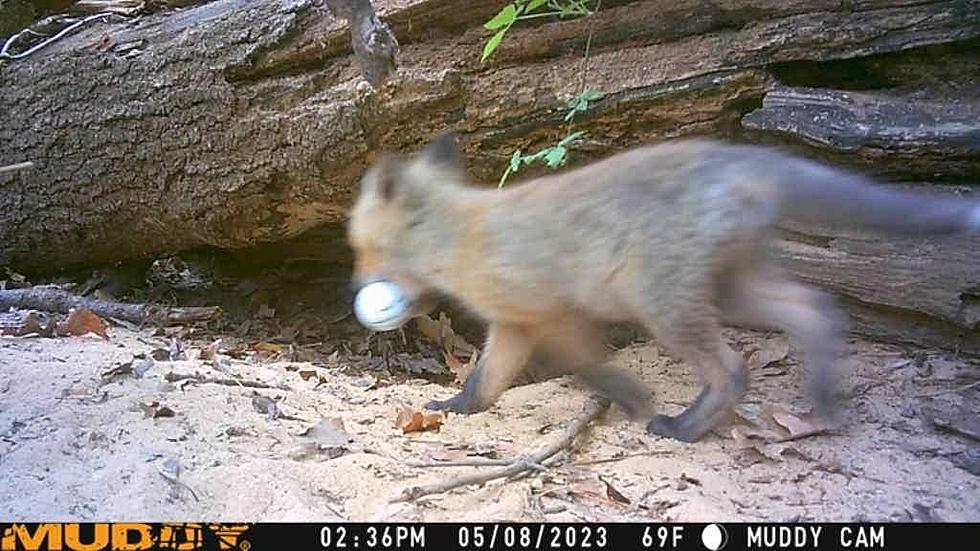 Photos: Meet Muskegon's Cutest (Golfball) Thieves
Muskegon Community College
As an avid life-long golfer, there is nothing more frustrating than losing a golf ball. Whether you see it drop into a lake, or over in the woods out of bounds, you immediately feel that sinking feeling of shame.
While lots of courses have abandoned and lost balls all over their out of bounds spots, But, Muskegon Community College's University Park Golf Course started to notice that on a couple of holes, the out of bounds golf balls were just... going missing, leaving them scratching their heads and wondering who the mystery thieves were.
Was it people trying to save a buck? Or maybe neighboring kids with a entrepreneurial spirit looking to make a few bucks trying to sell balls to golfers in their yard. (I was one of these kids.)
It turns out, their golf ball thieves weren't human at all, but rather... foxes!
It took park Superintendent Kurt Hildwein awhile to figure out what was happening, so he decided to take matters into his own hands and set up a trail cam in hopes of solving the mystery of the missing golf balls.
That's when these cute little bandits were busted, grabbing the rouge golf balls and taking them back to their dens. And the cutest part, they were seen playing with the golf balls too, showing that even animals can have fun with golf, too.
It seems that the staff at Muskegon Community College's University Park Golf Course don't plan to press any charges against the fuzzy thieves, but to rather let them enjoy their harmless fun.
So if you spot one while you're playing, don't be shocked if they swipe your ball for some adorable fun back at their den.
LOOK: The best minigolf in every state
Using 2022 data from
Tripadvisor
,
Stacker
compiled a list of the highest-rated minigolf courses in all 50 states including Washington D.C.