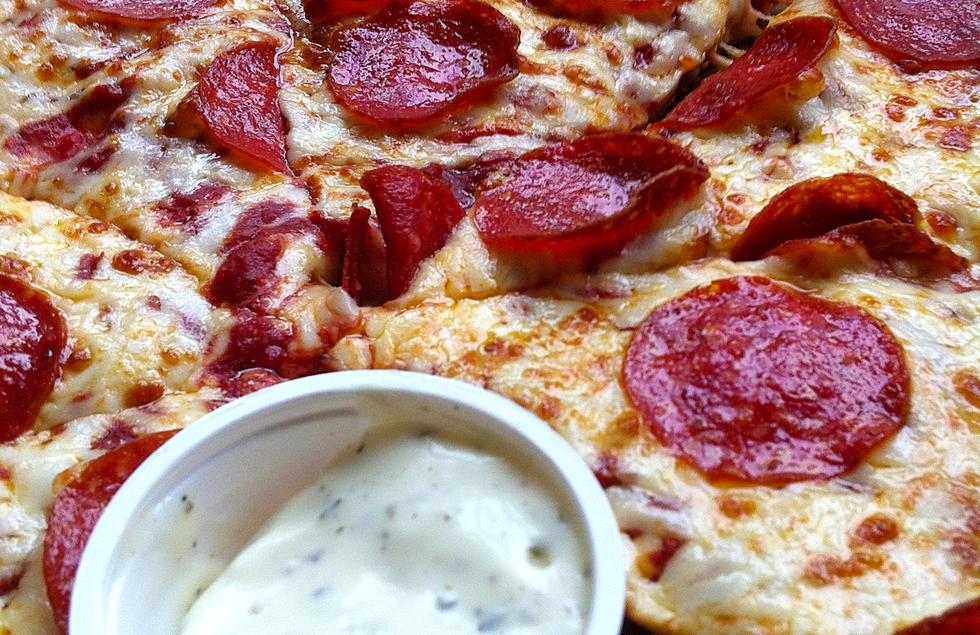 This Michigan Pizza Place Is Giving Away A Free Year's Worth Of Ranch
Credit: Canva
I think pizza tastes great without any type of dipping sauce.
But other people swear that Pizza goes great with different types of dips including
Ranch Sauce
Garlick Sauce
Marinara Sauce
BBQ Sauce
Hot Sauce
A Michigan Pizza Chain Is Hooking Someone Up With A Years Worth Of Ranch
One of the most popular things to dip pizza into is ranch, and coming up on March 10th it's National Ranch Day.
Who Created National Ranch Day?
There is not set person that is credited with creating National Ranch Day but we do know who is created with creating Ranch.
According to National Today, Hidden Valley claims to have created the first Ranch back in 1954, on its dude ranch in the mountains outside of Santa Barbara.
The Legend goes plumber-turned-cowboy Hidden Valley rancher Steve Henson first established the ranch and cooked for his guests, covering his meals with a tantalizing mix of buttermilk and herbs.
So now that we understand the history of ranch, let's find out what Michigan pizza company is giving away an entire years worth.
Jet's Pizza giving away free ranch for a year on National Ranch Day
On Friday, March 10, Jet's Pizza customers who spend $30 or more will receive one free 12-ounce bottle of Jet's Pizza ranch dressing.
You have to order online and you have to use the code Ranch23, while supplies last.
Jet's Pizza's social media pages will also have a giveaway for five fans to win a year's worth of free Jet's Pizza Ranch dressing.
There will also be other prizes available to those who participate, including Jet's Ranch T-shirts, Jet's Pizza Ranch Ramekins and more.
Jet's CEO and President said
"At Jet's Pizza, we take pride in our ranch and we know our customers love it. The craze for our ranch got so big, about 10 years ago we had to start selling it in 12-ounce bottles, We couldn't pass up on going all out for National Ranch Day. Whether you dunk your pizza in it, your wings, or dress your salad, it really is the best ranch."
50 Newish Restaurants & Bars In West Michigan You Should Check Out
These are newish restaurants and bars people in west Michigan recommended for good food and drinks.
Grand Rapids Needs These Popular Restaurants And Businesses in 2023
These are the top restaurants and businesses people in Grand Rapids would like to see open up in 2023.
These 10 Rejected Michigan License Plates Are Hilarious
There are over 21,000 personalized plates that have been banned by the Michigan Department of State for being dirty, graphic, or hateful. These are some of them.