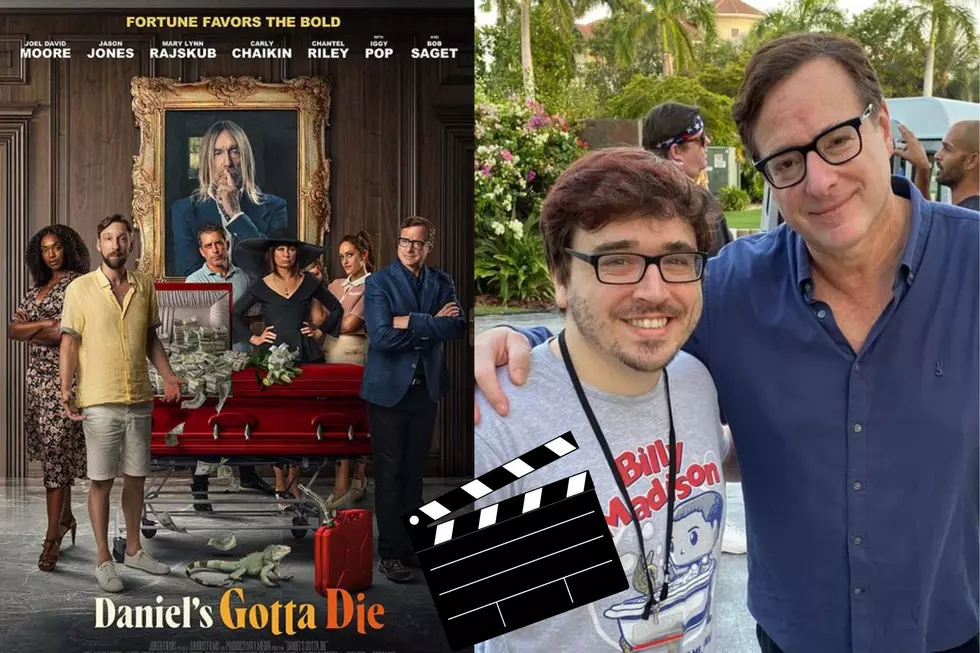 Grand Rapids Native Set To Premiere Bob Saget's Final Film Next Week
Canva
We love when people from Grand Rapids do great things and are living out their dreams.
Matthew Dressel is a movie kid through and through. From making homemade movies on an old camcorder to making films with legendary actors, Dressel is making a name for himself.
At the Austin Film Festival next week, Dressel will be premiering his first feature film that he wrote, which is a dark comedy thriller titled "Daniel's Gotta Die."
This is a legendary film. Not only because it is Matthew's first film and it is premiering soon, but it is also the late iconic actor, Bob Saget's final film as well.
Bob Saget was a staple in many American family homes. Best known for his comedic timing and fatherly love on "Full House" and "Fuller House," it devastated pop culture when he passed away in January earlier this year.
 

 

 

View this post on Instagram

 
Dressel told MLive that he'd
"actually been championing for (Saget) to be a part of the film for a while. His comedy, 'Dirty Work,' was one of my favorite comedies of all time, so I wanted him to be a part of the project."
Imagine turning your dreams about working with one of your favorite actors into reality.
Dressel is showing the meaning of perseverance and hard work!
The Grand Rapids shared that the movie had an entirely different cast before COVID-19 hit and "Bob was the one of the first people to come forward" because he was a huge supporter of Dressel's film.
With a star-studded cast including Joel David Moore, Jason Jones, Mary Lynn Rajskub, Carly Chaikin, Chantel Riley, Iggy Pop, and of course, Bob Saget, "Daniel's Gotta Die" follows a man who is trying to reconnect with his siblings. However, his plan gets a bump in the road when he realizes that his siblings want to kill him because of his inheritance.
With the premiere in Austin this weekend, I really hope (and beg) for Matthew to have a premiere or movie screening here in his hometown.
These 31 Movies Filmed Scenes in Michigan
Most of us know that 8 Mile and Robocop were filmed in Michigan, but did you know that Die Hard 2, The Karate Kid, Oz the Great and Powerful, and others were too?