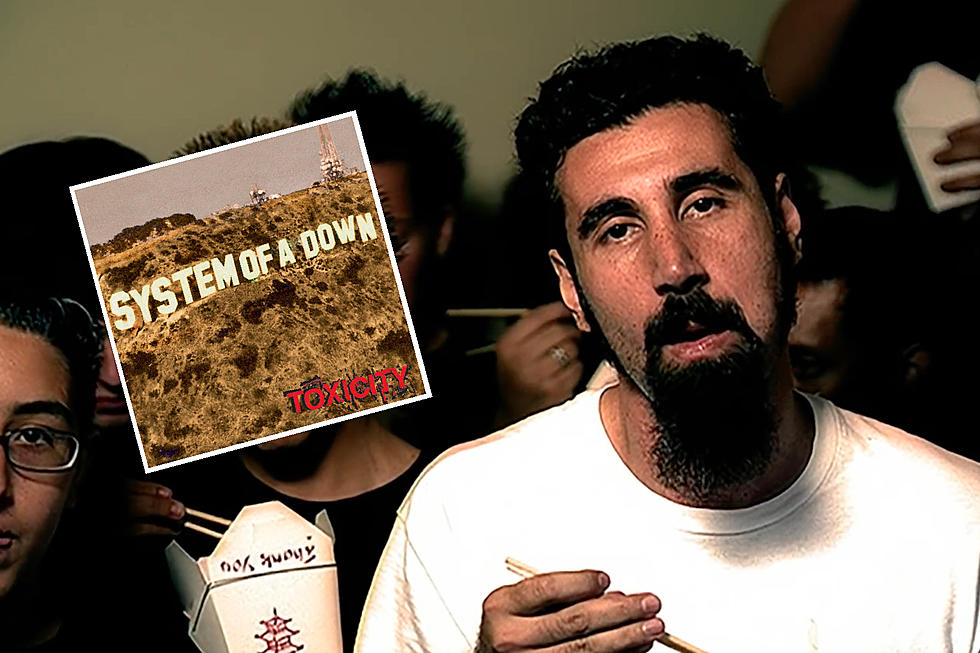 System of a Down's 'Chop Suey!' Hits 1 Billion Streams on Spotify
You Tube: systemofadownVEVO / SME
System of a Down's signature hit, the Toxicity single "Chop Suey!" has reached 1 billion streams on Spotify.
It's another big landmark for the alt-metal song that's already passed 1 billion views of its music video.
This week, to commemorate the Spotify feat, System of a Down shared a note of thanks with their fans.
"Chop Suey!" History
"Chop Suey!" was released on Aug. 13, 2001, as the first single from Toxicity. Its exotic tonality and fast pace stood out from other nu-metal at the time, allowing the band to solidify their identity as an avant-garde act rather than another angst-ridden clone.
READ MORE: The 66 Best Rock Songs of the 2000s
In a 2018 interview with Loudwire, System of a Down's Daron Malakian recalled, "I remember when I wrote 'Chop Suey!' we didn't even have a tour bus yet. We were still in an RV and I was playing my acoustic guitar in back … where there was a bed. I never write on the road. That's one of the few, very few songs that I wrote while I was on the road."
System of a Down Thank Fans
"Thank you for waking up with #ChopSuey!" System of a Down said in a post on social media Thursday (April 20) WITH a dynamic version of the Toxicity album cover where the song title gradually supplants the band's unmistakable "Hollywood Sign" wordmark.
"1 Billion times on @Spotify," they added.
System of a Down History
It's interesting looking back at the band's story now. Having recruited a cult following with their 1998 self-titled debut, System of a Down were poised to become the next great cult act in the vein of Frank Zappa or Primus. But with the release of Toxicity, the Armenian-American outfit blew apart those expectations and attracted huge mainstream success.
Evolving into one of the most bizarre nu-metal acts to garner universal acclaim, Toxicity hit No. 1 on the Billboard 200, going on to be certified triple platinum by the RIAA.
Want more rock/metal news? We're ready to bring it to you! Sign up for Loudwire's newsletter and get the Loudwire app.
System of a Down, "Chop Suey!" (Music Video) [2001]
We Asked an AI Chatbot Why 20 Classic Albums Are So Great - Here's What It Said
Here's what an AI Chatbot had to say about classic rock and metal albums.