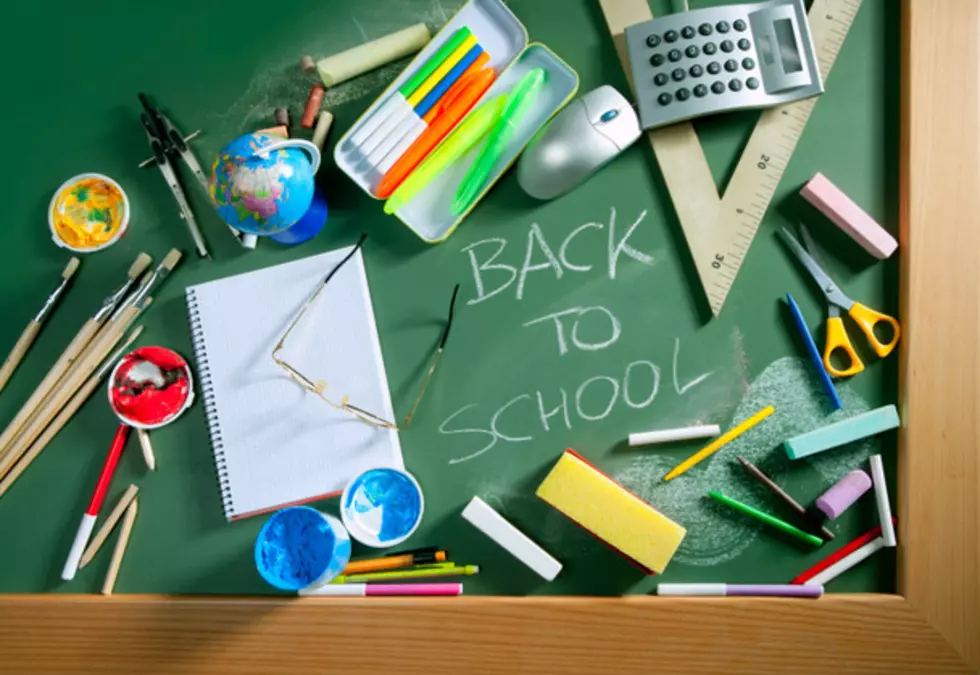 It's Time to Put Education Ahead of Michigan's Tourism Industry
LUNAMARINA, ThinkStock
Many Michigan public school students are back at school this week. Others will return after Labor Day as required by law in Michigan without a waiver.
The post-Labor Day law was created ten years ago to benefit Michigan's tourism industry.
As more days are added to the school year, it's time to waive the post-Labor Day requirement for all schools and put the education of Michigan students ahead of the interests of the tourism industry.
Tourism is big business in Michigan.
Deanna Richeson, president and CEO of the Michigan Lodging and Tourism Association tells the Lansing State Journal, "Starting in August would really have devastating effects by eliminating vacation opportunities for the most predictably hot month and ultimately it would lead to the reduction of jobs for Michigan residents."
The post-Labor Day requirement began in 2006. That is the same year the Pure Michigan campaign began. Pure Michigan has been very successful. Forbes named it one of the all-time best tourism campaigns. With the post-Labor Day back-to-school requirement and Pure Michigan both launching the same year, it is difficult to measure how big of an impact each has had.
The State of Michigan now requires 180 days of instruction instead of 175. The increase in days is a leading reason schools are applying for a waiver to start early, but it's not the only reason. In 2006, nine waivers were granted to start early, two to K-12 districts and seven to charter schools. That number has been steadily increasing and this year 57 waivers were approved for intermediate districts, local districts and charter schools covering a total of about 200 schools.
The post-Labor Day requirement and need to apply for a waiver to start earlier may soon be a thing of the past. Bills revising the current law were introduced in both the House and the Senate last year. The revisions are pretty simple. House Bill No. 4396 and Senate Bill No. 567 both eliminate the requirement to start after Labor Day, requiring only that schools take off the Friday before Labor Day.
Would eliminating the post-Labor Day start requirement hurt Michigan tourism? Probably, but tourism shouldn't be the priority. Schools should be allowed to schedule their calendars with students in mind, not the economy.