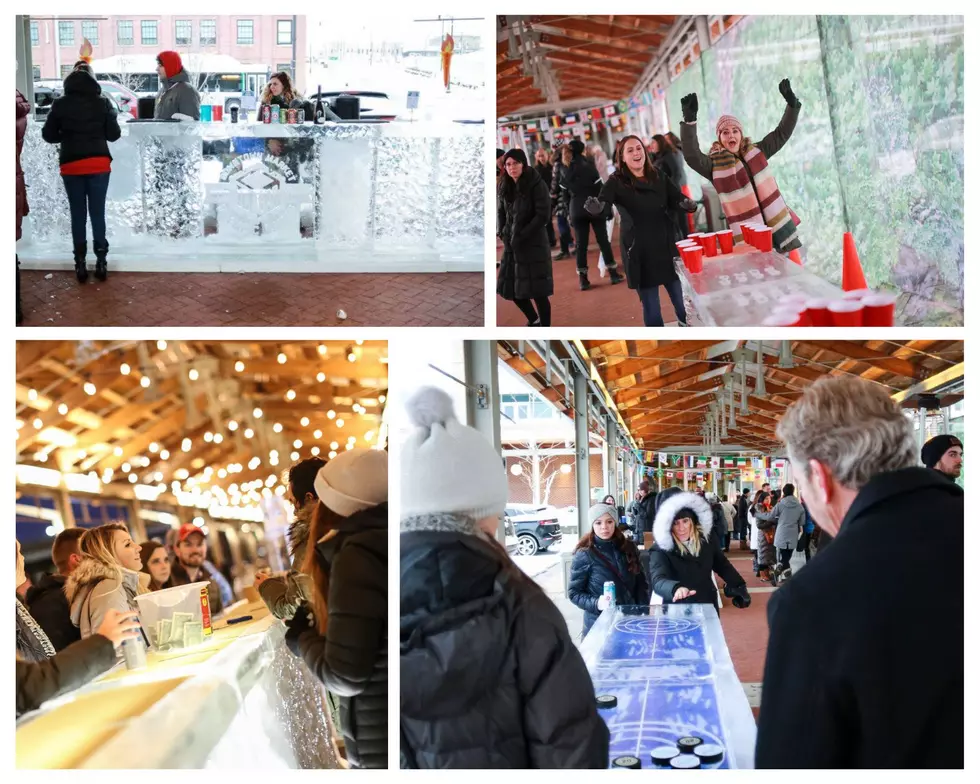 Did You Know There's An Ice Bar Coming to Downtown Grand Rapids?
Grand Rapids Downtown Market, Facebook
How am I just hearing about this?
Apparently, Grand Rapids Downtown Market has been holding this awesome Ice Bar Event since at least 2015!
Ice Bar Returns to Grand Rapids Downtown Market
What goes down at the event? Well, just like it sounds - there'll be an ice bar!
Twelve feet of ice are carved into an outdoor bar serving craft beers, cocktails, and more.
Plus, in years past, there's been fungames like giant Jenga, beer pong, table hockey, corn hole, and a Drink-O Ice Sculpture!
You grab a  game piece, drop it into the Drink-O board, and leave your beverage selection up to the Glacial Gods!
There's heaters outside to help keep you warm too.
So have frosty fun outside and then inside to the market hall to grab a bite from the more than 20 artisan food vendors.
Vendors include Slows BBQ, Tacos El Cunado, Juju Bird, Pink Tail Poke, and Apertivo.
Check out all the food at the Downtown Market here.
When is the Ice Bar Downtown Grand Rapids?
The Ice Bar event at the Downtown Market in 2023 is:
Friday, February 10: 12PM-8PM
Saturday, February 11: 12PM-8PM
The Downtown Market is located at 435 Ionia Ave SW.
In addition to restaurants, inside the market hall you'll also find bakeries, soda shops, coffee, ice cream, and specialty items like spices, wine, cheese, popcorn, and seafood for sale.
The Downtown Market often hosts fun events like craft fairs and special food happenings. This Saturday there is a wedding showcase coming up. Follow the Downtown Market on Facebook for more!
12 West Michigan Restaurants with With Igloos or Other Outdoor Heated Dining
Winter weather in West Michigan can be a bit frightful - but that doesn't mean dining outside in the wintertime has to be!
Here are twelve bars and restaurants in West Michigan that offer cozy outdoor dining inside an igloo, greenhouse, or other heated structure.
Some even have outdoor fireplaces and holiday lights to keep you feeling festive!
Any igloo dining experiences we missed? Let us know and we'll add 'em to the list!
15 Out-Of-The-Ordinary Food and Drink Flights in West Michigan
From grits to ice cream, to mimosas and margaritas, there are tons of unique food and drink flights to try in West Michigan!