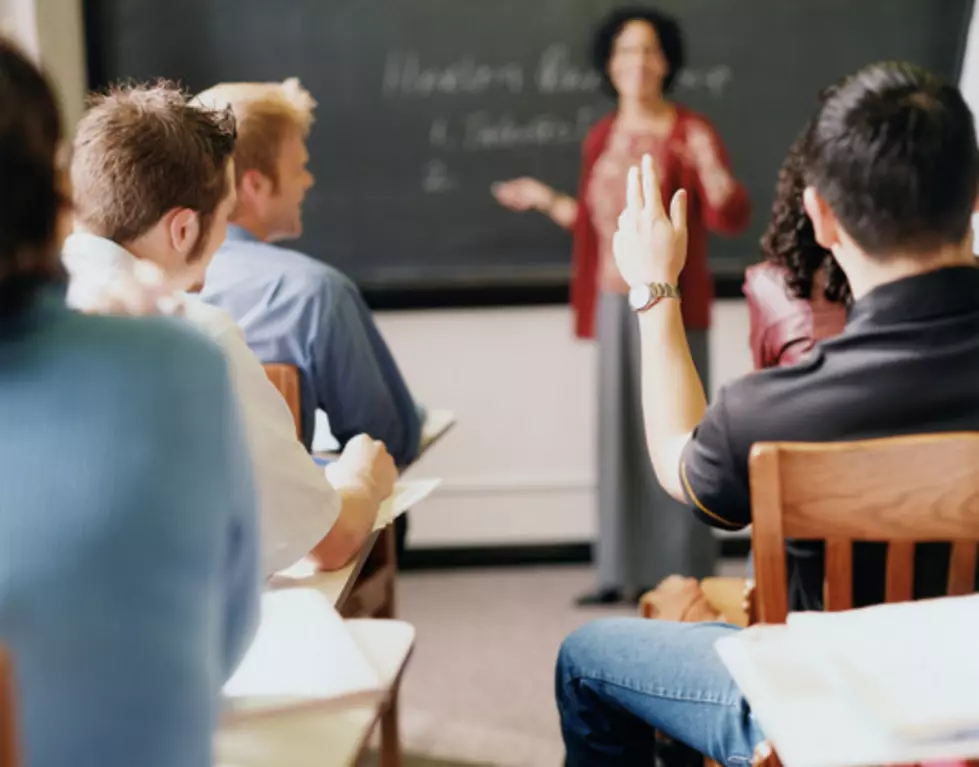 Hope College Named Michigan's Best Secondary Education Degree
Ryan McVay, ThinkStock
Best Education Degrees is a publication which ranks the nation's college education programs. Their latest report on secondary education degrees brings good news for Hope College and one other college in Michigan.
The top 30 secondary education programs were ranked. Hope College was 26th on the list. Albion College, the only other school from Michigan on the list, ranked 29th.
Four factors were used to create the ranking: reputation (according to the National Council for Teacher Quality and U.S. News and World Report), the annual return on investment percentage, graduation rate, and tuition cost.
Miami University in Oxford, Ohio took ranked first, University of Wisconsin - Platteville was second, and Hunter College - CUNY in New York City took third.
Here are all of the schools in the top 30 in alphabetical order:
Albion College, Albion, Mich.
Appalachian State University, Boone, N.C.
Arizona State University, Tempe, Ariz.
Clemson University, Clemson, S.C.
College of St. Benedict and St. John's University, St. Joseph, Minn.
Colorado Christian University, Lakewood, Colo.
Hunter College – CUNY, New York City, N.Y.
East Carolina University, Greenville, N.C.
Gordon College, Wenham, Mass.
Goshen College, Goshen, Ind.
High Point University, High Point, N.C.
Hope College, Holland, Mich.
Indiana University – Bloomington, Bloomington, Ind.
Lipscomb University, Nashville, Tenn.
Messiah College, Mechanicsburg, Pa.
Miami University, Oxford, Ohio
Montana State University, Bozeman, Mont.
Purdue University, West Lafayette, Ind.
Seton Hall University, South Orange, N.J.
St. Olaf College, Northfield, Minn.
University of Alabama – Huntsville, Huntsville, Ala.
University of Iowa, Iowa City, Iowa
University of Minnesota – Duluth, Duluth, Minn.
University of Mississippi, Oxford, Miss.
University of Missouri - St. Louis, St. Louis, Mo.
University of Nebraska – Lincoln, Lincoln, Neb.
University of Southern Mississippi, Hattiesburg, Miss.
University of Utah, Salt Lake City, Utah
University of Wisconsin - La Crosse, La Crosse, Wis.
University of Wisconsin – Platteville, Platteville, Wis.