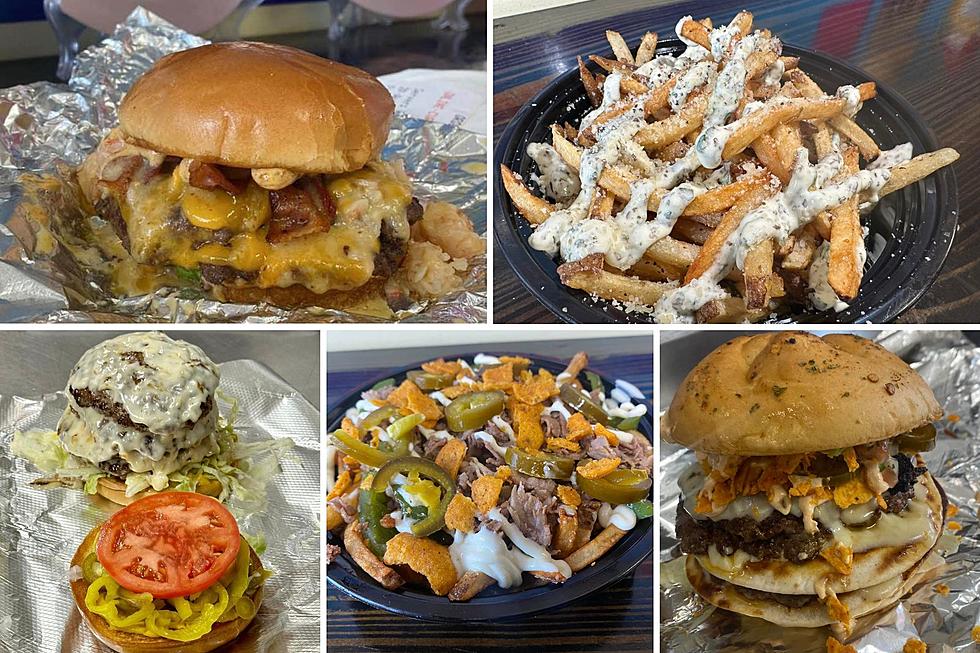 Popular Muskegon Burger Joint to Take Over Grand Rapids Brewery's Kitchen
Hamburger Mikey, Facebook
Burger lovers, rejoice! A popular restaurant in Muskegon is bringing its award winning burgers to Grand Rapids!
Hamburger Mikey, located at 1129 3rd St. in Muskegon is known for its tasty smash burgers.
Right now the restaurant is featuring its Thanksgiving Burger with turkey, Havarti Cheese, crispy fried onions, and walnut cranberry cream cheese.
You'll also find standards like the single, double or triple patty burgers - the last one is known as the Phat Fatty.
Hamburger Mikey's also serves hot dogs, fries, grilled cheese, and shakes.
The burger joint was voted the number one restaurant in Taste of Muskegon 2023 and was also featured on the show America's Best Restaurants. In fact, one of the burgers that was featured on the show you'll get to try at an upcoming pop up event in Grand Rapids!
Hamburger Mikey has announced they'll be taking over the kitchen at City Built Brewing Company in Grand Rapids on Mondays in December (December 4th, 11th, and 18th) and also on New Years Day.
You can build your own burger at the pop events and try Hamburger Mikey's homemade sauces to dip your fries in.
Each Monday there will also be a special feature burger. Coming up on Monday, Dec. 4, you'll get to try Hamburger Mikey's Lobster Burger, which was featured on America's Best Restaurants.
City Built Brewing is located at 820 Monroe Ave NW, Suite 155 and an award winner too.
Earlier this year, City Built was ranked the No. 9 Best Beer Bar in the U.S. in a USA Today poll and also came in at No. 3 for Best Beer Label.
Vintage Hamburger Diners and Michigan's First Drive-in Restaurant