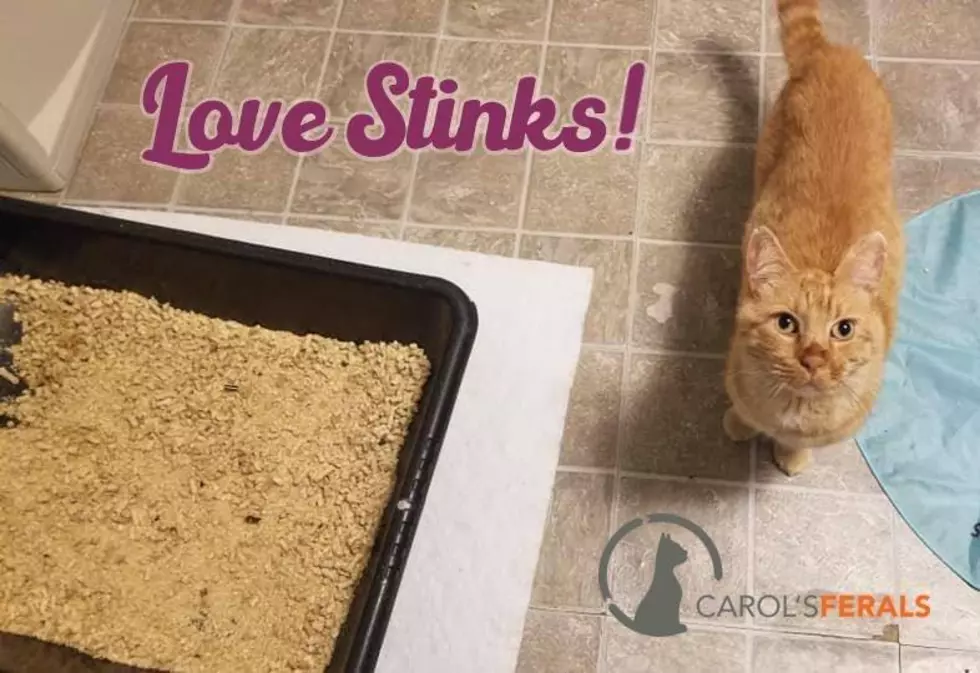 GR Shelter Will Cover Your Ex's Name in Cat Poop This Valentine's Day
Carol's Ferals via Facebook
Have a crappy ex?
Grand Rapids shelter, Carol's Ferals, is offering to cover your ex's name in cat excrement this Valentine's Day for a $10 donation.
We all have an ex who deserves it, right?! Or maybe more...
Well you can have the rescue kitties at Carol's Ferals do their business on up to three names!
All you have to do is donate $10 or more, then send them up to 3 names. They'll write them on the bottom of a Carol's Ferals litter box and let the cats... do what cats do in litter boxes!
Have more than three awful exes? Well 1) I'm sorry! 2) Ask Carol's Ferals if you can add more names for an additional donation!
Or maybe it's not an ex, but someone else on your s--- list?
Founder Carol Manos says,
"Even if you're not super jaded about an ex love, you could just send us a donation with three names of people that are simply just on your poo poo list."
The shelter will be posting photos on their stories, and then all together in a social media post after Valentine's Day.
Is it a little "catty"? Well, yes. But sometimes revenge is sweet! And what better revenge than having cats take a dump on the one who dumped you? Plus, you're helping out a great local shelter!
Carols Ferals is a nonprofit organization that that serves as a leader in cat adoption, education and welfare in West Michigan. They're passionate about placing their cats in homes that will be theirs forever; giving the kitties the gift of being safe and loved for the rest of their lives.
If you don't have an ex that deserves to be covered in kitty poop, you can find other ways to support Carol's Ferals here. And if you're interested in adopting a new kitty family member, you can find more information here!
Working From Home With Pets