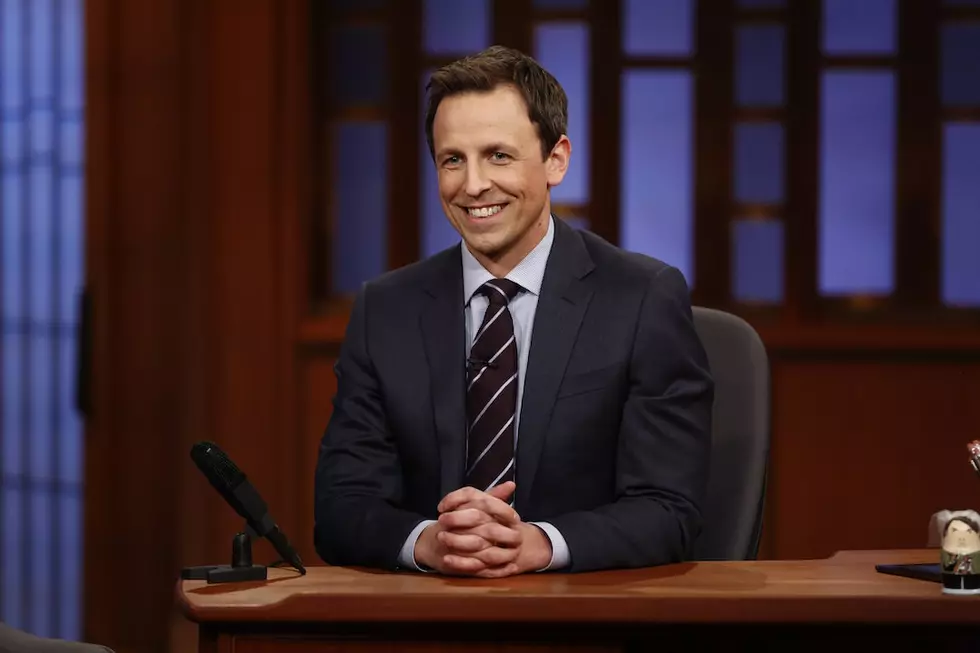 Governor Whitmer Will Be on 'Late Night with Seth Meyers' Tonight
Peter Kramer/NBC/Getty Images
Throughout this pandemic, Governor Gretchen Whitmer has sort of become a celebrity in her own way.
Not only is she one of the governors who's had tighter restrictions, but after President Trump tweeted "that woman in Michigan" and 'SNL' did a parody featuring her, her name has expanded to households past Michigan.
Tonight (Monday) that continues, as Whitmer will be representing our state on a brand new episode of Late Night with Seth Meyers. Actor/comedian Nick Kroll is also on deck for tonight's show.
As of Monday afternoon, neither she or Meyers have commented on the upcoming appearance and it's unknown what they will be discussing. However, considering Seth Meyers used to be on SNL, I'm assuming he'll at least ask her about being portrayed the show.
Like some other night show hosts, Seth Meyers has been doing his show virtually from home. Late Night airs weekdays at 12:35 a.m. on NBC so if you don't think you'll be awake to watch Gov. Whitmer tonight, set your DVR.
40 Michigan Towns With Names Even Life-Long Michiganders Can't Pronounce