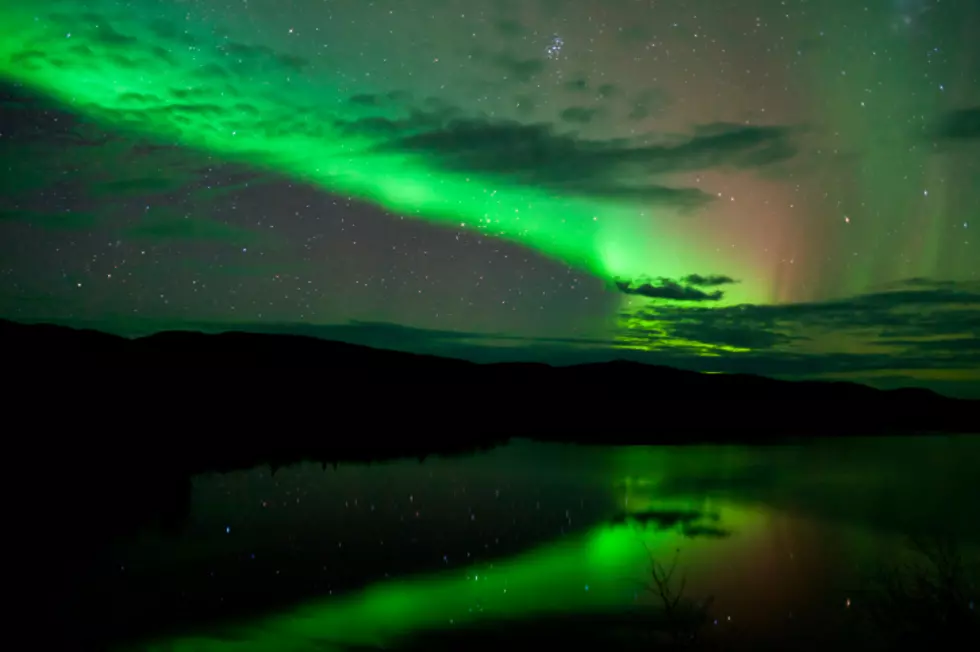 Good Chance We May See The Northern Lights in Michigan Tonight or Tomorrow Night
Pi-Lens
So not only is there a meteor shower this weekend but because of a possible Geomagnetic Storm that could be coming towards earth the last part of this week, we may also get to see the Northern Lights.
MLive reports that the NOAA Space Weather Prediction Center issued a Geomagnetic Storm Watch in effect from Today, Wednesday, December 9th through early morning Friday, December 11th.
The storm watch was issued after a burst of energy was thrown towards Earth during an eruption in a sunspot back on Monday, December 7th. Now, MLive says, skywatchers and local scientists are hoping that the burst of energy will result in the Northern Light being visible around the Great Lakes as early as tonight, but also Thursday and Friday nights. The energy will start hitting the atmosphere here on Earth starting today, with its peak ball of energy affecting us from 10 pm tonight through 1 am tomorrow morning. Scientists with the NOAA also believe Thursday night may be a strong night for seeing the Northern Lights.
According to the NOAA the burst of energy or CME "Coronal Mass Ejection" is rated at a 7on the "Kp index" which is how they rate bursts of energy from the sun.  At a 7 rating, the Northern Lights could be easily visible as far south as the Indiana/Michigan border, with a possibility for them to be seen in Chicago or Cleveland, the MLive story says.
In case you're wondering exactly what a Coronal Mass Ejection or CME is, MLive has the definition from NOAA as
"Coronal Mass Ejections (CMEs) are large expulsions of plasma and magnetic field from the Sun's corona. They can eject billions of tons of coronal material and carry an embedded magnetic field."
If you're hoping to go skywatching, tonight's weather is forecasting clear skies, so you should be able to catch a glimpse of the Northern Lights are visible.  Tomorrow night could be a bit more questionable with clouds moving back into the area.
Enter your number to get our free mobile app
UP NEXT: 12 Things You Probably Didn't Know About the Great Lakes