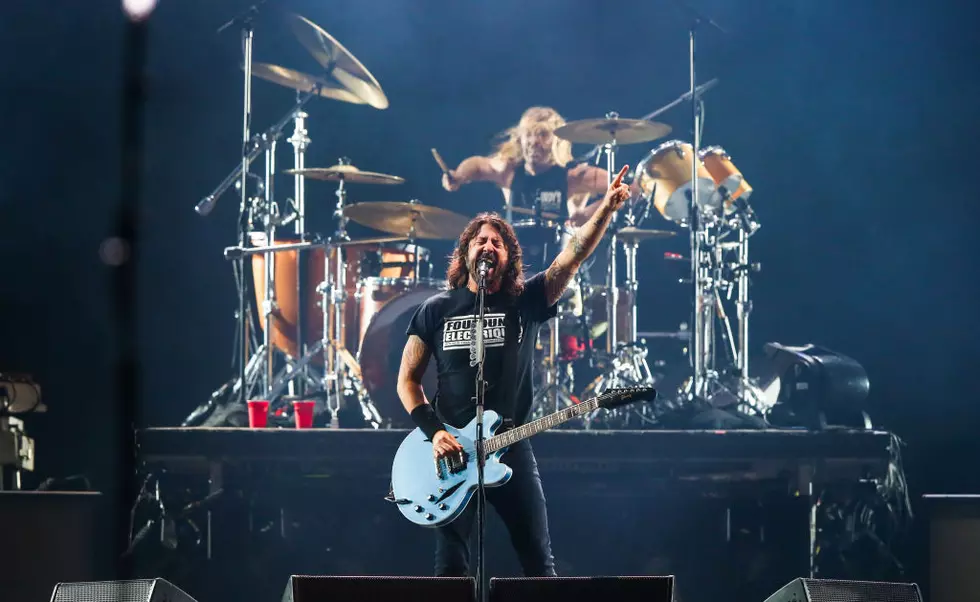 Foo Fighters Cancel Van Tour 2020, Including Grand Rapids Show
Getty Images
Even though we may have anticipated this and it is in the interest of everyone's safety-- still disappointing that Foo Fighters won't be coming to Grand Rapids this year.
Originally set to happen this past spring, due to the coronavirus pandemic Foo Fighters Van Tour 2020 was then rescheduled to this fall. They announced this morning that the tour is canceled. So no show at Van Andel Arena on October 7, 2020.
Foo Fighters say that tickets will automatically be refunded and for more info, go to your point of purchase
They say they look forward to seeing everyone when it's safe to do so -- same, Foo Fighters!
We do still have a new Foo Fighters album to look forward to.. As Loudwire reports, here's what Dave Grohl had to to say about that band's upcoming 10th album in and interview back in May:
"It's filled with anthemic, huge, sing-along rock songs. It's weird because it's almost like a dance record — not like an EDM, disco, modern dance record. It's got groove, man. To me, it's like our David Bowie's Let's Dance record. That's what we wanted to make, 'cause we were like, 'Yeah, let's make this really up, fun record!' It's got its dark corners and whatever, but we were so excited to go out and play, and then we just hit pause on everything."
Enter your number to get our free mobile app
The City of Grand Haven's 'For the Love of Community' Mask Campaign