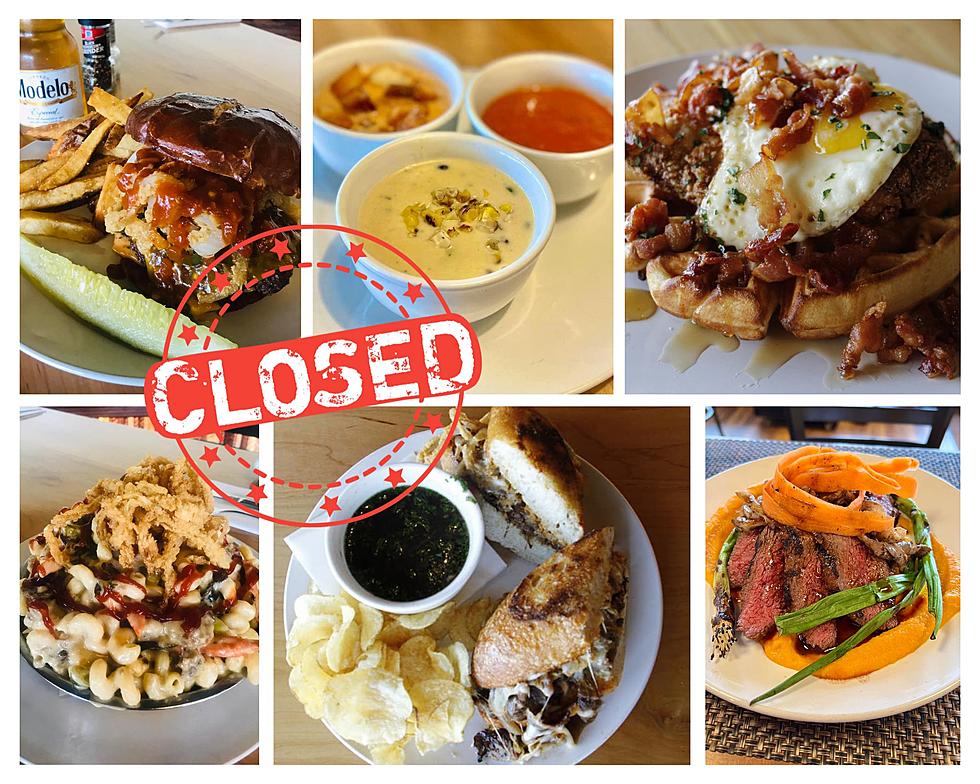 Electric Cheetah Closes One Of Its Grand Rapids Restaurants
Electric Cheetah, Facebook
Sad to see one of Electric Cheetah's locations closing, but the silver lining is a new restaurant is opening in its place soon!
Electric Cheetah Closes in Cascade
Electric Cheetah, a restaurant known for its soups and comfort food made with local ingredients, has permanently closed its Cascade location at 6450 28th St. SE.
The Electric Company owner Corey DeMint shared to Facebook,
We were dealt a tough hand with COVID, even though business has stabilized since then, it seems like we have faced more obstacles that have made it difficult for our style of restaurant to exist successfully at this location.
DeMint says employees at Electric Cheetah Cascade will have jobs at the company's other locations.
He thanks customers for their love and support and says they'll know be focusing on the other restaurants in The Electric Company.
If you love Electric Cheetah you can still get their yummy food at the below locations!
New Tacos El Cunado Restaurant to Replace Electric Cheetah in Cascade
The good news is that the restaurant won't sit empty for long!
A new Tacos El Cunado location will open in its place.
DeMint says,
We have sold the business to Mario Rodriguez who intends on a quick turnaround with a full bar, full service, and authentic taqueria for the Cascade community. It has been a pleasure working with him and of course we all know the quality and delicious reputation of Tacos El Cunado!
There are multiple Tacos El Cunado locations in the Grand Rapids area, including 455 Burton St. SW, 1025 Bridge St. NW, and at the Downtown Market.
While menus vary at different locations, you can expect to find authentic Mexican food at the new Tacos El Cuñado Cascade.
Other local Tacos El Cuñado restaurants serve items like quesadillas, burritos, tamales,  and tortas.
Of course, they also serve a variety of tacos!  Protein options include chicken, pork, beef, shrimp, sausage and vegetarian options.
LOOK: 35+ New West Michigan Bars and Restaurants to Check Out
West Michigan is a great place for foodies!
More than 35
new restaurants and bars
, including Mexican restaurants, seafood restaurants, pizza joints, cocktail lounges, and more have opened up in West Michigan in the past year.
How many have you been to?
16 West Michigan Restaurants Featured on National TV
West Michigan has a great foodie scene! Through the years, national TV shows like Food Paradise, Cheap Eats, and Diners, Drive Ins, and Dives have shot at West Michigan restaurants.
How many have you visited? Which local restaurants do you think SHOULD be featured on national TV?