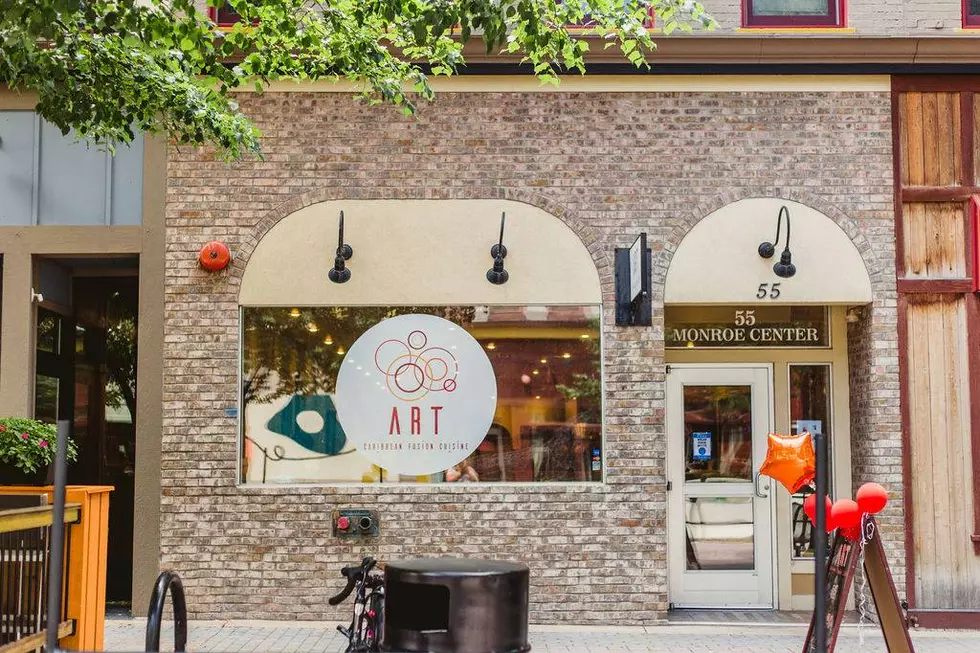 Downtown Grand Rapids Restaurant Closes Less than a Year After Opening
Downtown Grand Rapids Inc. via Facebook
There is a light at the end of this pandemic tunnel but unfortunately it continues to harm.
It was last July when we were excited to find out that a new Caribbean restaurant was opening in Downtown Grand Rapids.  Not even a year later, Art Caribbean Fusion Cuisine, announced they have closed for good. The sad news was made Monday afternoon via a Facebook post stating that the pandemic has made it hard for them to operate successfully under the circumstances.
Art Caribbean was located at 55 Monroe Center NW.
The restaurant's owners thanked the community and the neighboring businesses for their support. They admit that it was a rough year, but thankfully, they plan on continuing to run their food truck, El Caribe.
A married Dominican couple started Art Caribbean in order to share their culture's food with city goers. This was the first Caribbean restaurant to open in Downtown Grand Rapids, and while it's very sad to see them close, their food truck was actually the inspiration to open the restaurant so I'm very happy to see that will stay.
El Caribe has foods like tacos, empanadas, nachos, and a variation of sandwiches. You can keep up with their Facebook page to see where the truck will be. They are at Riverside Park every Friday for Food Truck Friday's. See this week's full lineup here.
Last month, sandwich shop, Electric Hero, closed their restaurant in Downtown Grand Rapids; also citing reasons due to the pandemic. Their Downtown Grand Haven & Downtown Holland locations remain open.
Five Out-Of-The-Way, Inexpensive Grand Rapids Restaurants