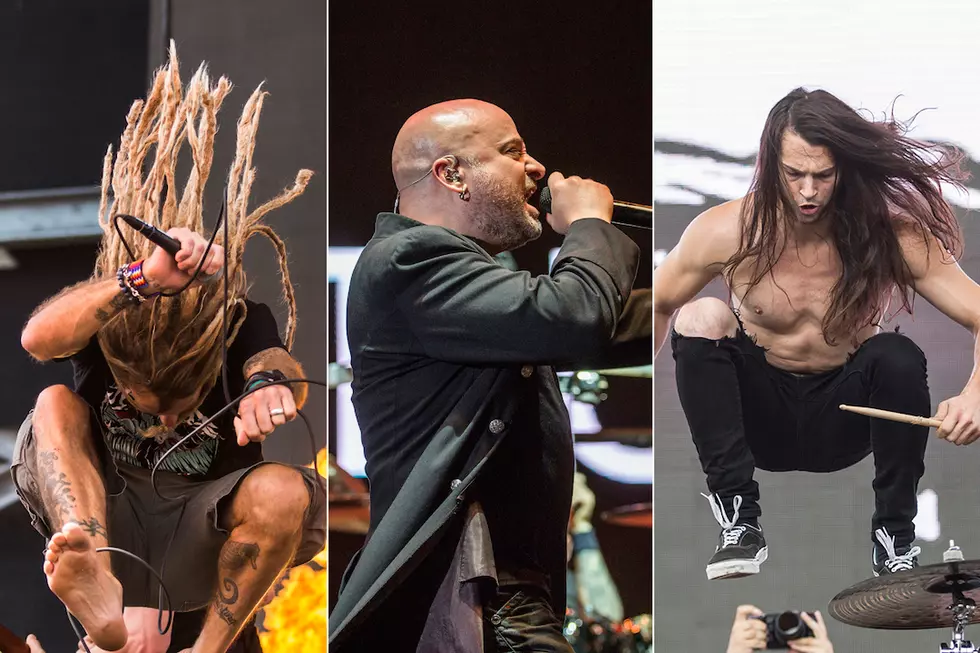 Disturbed, Papa Roach, Lamb of God, Fever 333 + More: Sonic Temple
Chris Casella
Over the course of a three day festival, it's important for the momentum to be carried forward, building in intensity over each day. That's exactly what day two of Sonic Temple delivered, with standout sets from headliners Disturbed, Papa Roach, In This Moment, Killswitch Engage, Lamb of God, Gojira, Fever 333 and plenty of others.
Disturbed's anthems are built for the stadium stage as a crowd of 30,000 raised their fists in solidarity with David Draiman, who continues to exemplify power as a frontman, capable of taking fans from empowering highs to tender and vulnerable moments.
Papa Roach, who took the place of The Prodigy after Keith Flint's death, continue to be a beacon of positivity and support for those fighting the mental health battle. It was only fitting that the band, who have mastered incorporating outside electronic elements within their sound, paid tribute to Flint with a cover of The Prodigy's "Firestarter." In This Moment's Maria Brink joined them for "Gravity."
Lamb of God never disappoint and fans got a double dose of Randy Blythe when jumped onstage with Gojira to play "Backbone." Two songs later, during "Stranded," Gojira guitarist Christian Andreu took a blast of fire to the face when wind swept the pyro back toward the stage. The band stopped for a moment before Andreu came back out and finished the set.
Anyone who witnessed Fever 333's demonstration was struck with sheer disbelief at the level of intensity the three-piece band brought to the stage and other parts of the stadium. Crowd surfing in road cases, using the world's longest mic cable to go far out into the crowd... Jason Aalon Butler instantly shrunk the size of the stadium to an intimate club, able to make it feel like he could be in anyone's face at any moment.
See photos of all the day two action below and get more Sonic Temple info here.
Photos: Sonic Temple, Day Two