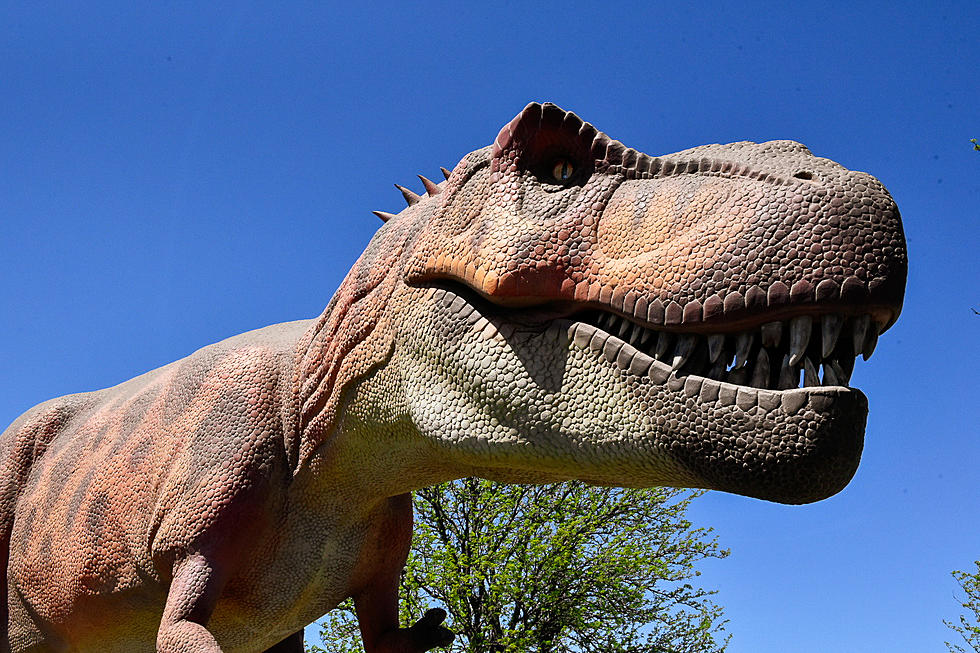 Dino Stroll At The Delta Plex
Michael J. Rivera, Townsquare Media/ThinkStock/GettyStock
If you're kids are into dinosaurs or maybe you are too, the Delta Plex is the place to be this weekend for Dino Stroll.
Dino Stroll allows you and the kids to get up close to nearly 75 dinosaurs from the Cretaceous, Jurassic and Triassic periods.
When you and the kids walk through Dino Stroll you will these dinosaurs at full size with most of them standing over 25 feet tall and some are even over 60 feet long.
You can up close to a T-Rex, Stegosaurus and Velociraptors and that's only the tip of the iceberg or should I say, ice age?
Don't be surprised if one of these beasts move their heads, open their mouths, blink their eyes or even made sounds because of these dinosaurs are animatronic. A lot of detail went into creating these animatronic dinosaurs. They are made seem life like to allow you to picture what it would be like to around during the times these species roamed the Earth.
You will also get a chance to see what its like to be a paleontologists and study the dinosaur eggs, fossils and skeletons.
There even is a music guest that will perform called the Dino Band.
There are no barriers with these dinosaurs, you will be able to walk right up to them, tough them, stand next to them and really get a sense at just how enormous most of these creatures are.
This is a first time for Dino Stroll to come to Grand Rapids and its a one of kind experience.
Dino Stroll at the Delta Plex hours are 10 a.m. to 5 p.m. both Saturday and Sunday. Tickets are $24.99 and the kids 2 and under get in free. Your best bet so you don't have to wait in line is to get your tickets in advance. Better hurry and get your tickets as some time slots have already sold out.
READ ON: Weird, wild UFO sightings from throughout history