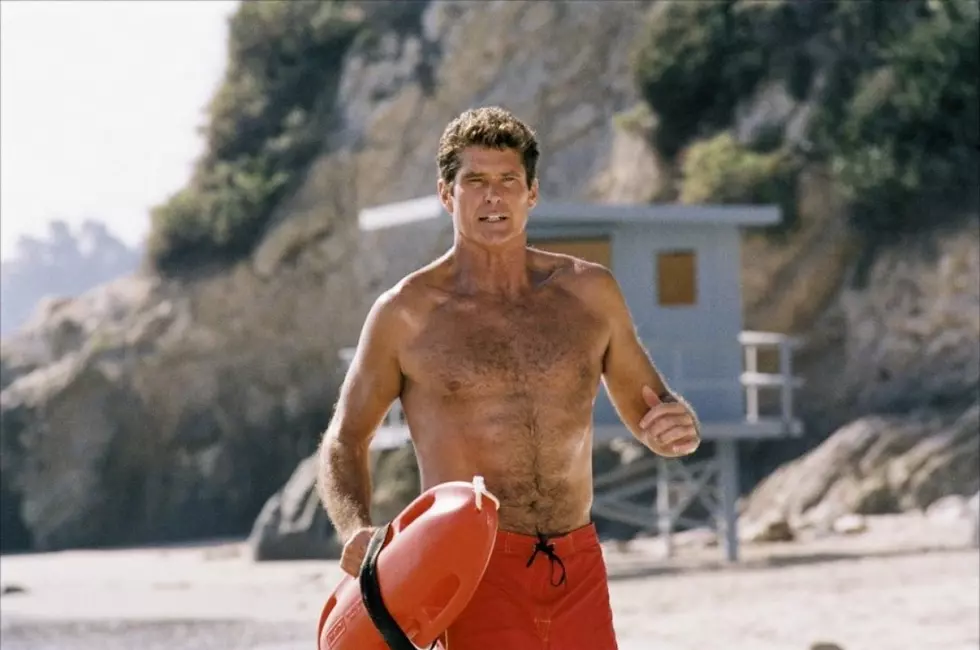 Yes, David Hasselhoff Will Appear in The Rock's 'Baywatch' Movie
Fremantle
David Hasselhoff is famous for many things, not all of them good: for holding the Guinness World Record for the highest reverse bungee jump (seriously), for his extended stint as a man willing to have protracted conversations with a car on Knight Rider, for the painful footage of his impotent attempt to consume a cheeseburger while rolling around on the floor in an alcoholic stupor, but most of all, for his role as the dreamy, hirsute lifeguard Mitch Buchannon on the action soap Baywatch. The Hoff was more than human in those luxuriant shots of him running down the beach, the glint of sunblock smeared over his rippling torso, hair bouncing with every step — he was an icon.
And so last night's announcement that Hasselhoff will be involved in some capacity with the upcoming remake of his Baywatch doesn't come as a surprise, but it does have a melancholy tang to it. When Dwayne 'the Rock' Johnson posted the video embedded below to his Facebook, he was his usual beacon of positivity self, but it's hard to see Hoff's return to the franchise as anything but a futile grasp at the last remnants of his fame. Not even reprising his role as Mitch — that goes to Johnson — the Hoff will be propped up next to actors younger, better-looking, and more Rock-like than he, and the comparison shall not be flattering. Time goes on, and none of us are exempt, not even those who daylight as sexy lifeguards. Enjoy the side reminder of your own mortality while luxuriating in the supple flesh of the new Baywatch cast.
Baywatch opens in theaters on May 19, 2017.