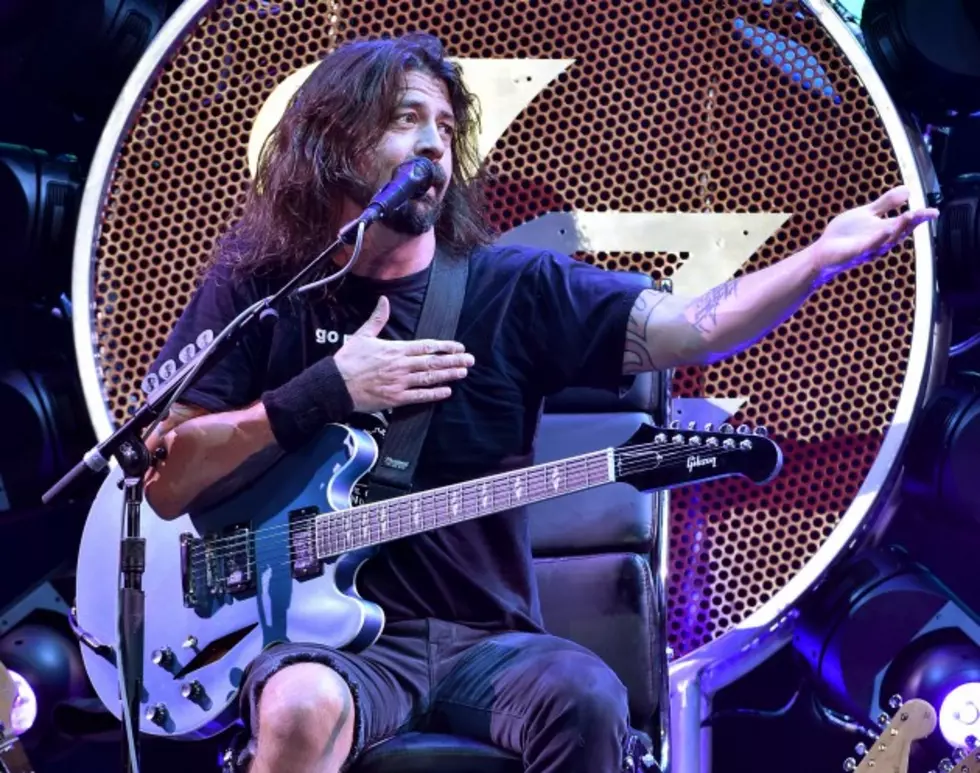 Dave Grohl Jokes with 'Rich, Chicken Finger-eating' Fans in Box Seats at Foo Fighters Wichita Show
Kevin Winter/ Getty Images
This time, it's Dave Grohl poking a little bit of fun at the "rich mother******* in the box seats" at a Sept. 30 show in Wichita, Kansas.
NME reports that during the gig, Grohl noticed the concert-goers in the box seats and proceeded to call them out:
"Don't make me make you do the f***** wave. Because I'll do it. I will get a wave going, you rich mother****** in the box seats. I'll even make you do a wave! Look at you. They own car dealerships and s*** up there. I know who you are, you've got a f****** carpet cleaning company. I get it. You got tickets from the hockey team or some shit, it's all good. Just so you know, I'm going to rock your f****** balls just as hard as these f******  mother*******. You can sit there eating your chicken fingers, but your ass is mine mother******. That's just how I roll. Hope y'all got some f******* ranch with that s***!"
Check out the video above! Well, unless you're offended by swearing or Dave Grohl's awesomeness. I'm a huge fan of the F word and Mr. Grohl, so I find the video quite enjoyable.