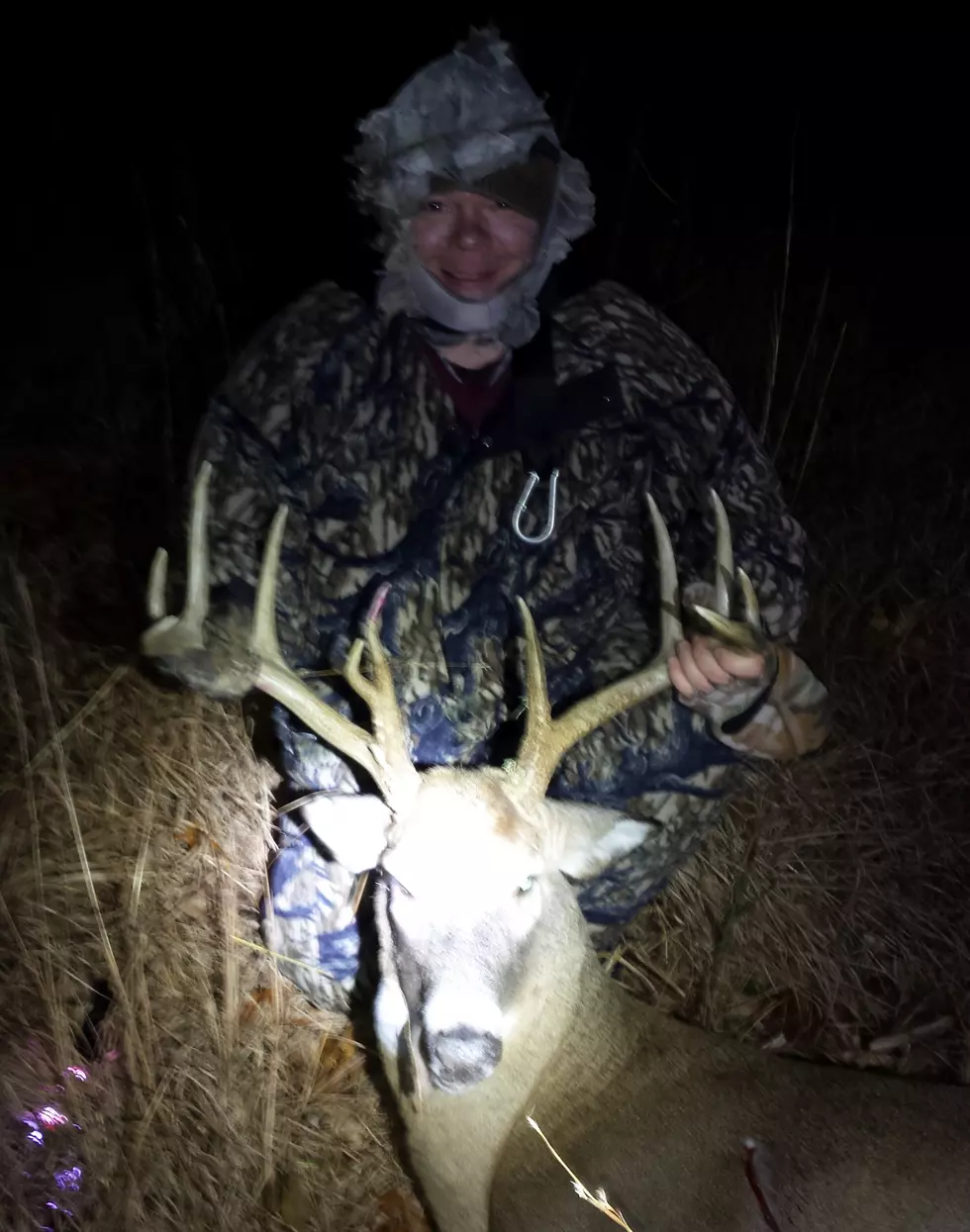 Cold Snap Could Make Michigan Firearm Deer Season One of the Best
Tommy Carroll/TSM
It has been unseasonably warm for the 2022 archery season for Michigan whitetail deer but a cold snap this is coming could make for one of the best firearm seasons in years.
The 2022 Archery Season Has Been Warm
The sun over the bow hunter's shoulder says it all for the 2022 archery deer season. I have hunted a lifetime in Michigan and this has been one of the consistently warmest seasons I can remember in a long time. Most deer hunters know that it's the colder temperatures that get the deer moving in their breeding cycle.
Also, the warmer temperatures tend to keep the bigger deer who are already nocturnal even more nocturnal and are less likely to move more during daylight hours. Don't get me wrong, I like wearing less warm clothes while heading in and out of the woods but at the same time, I like the colder temperatures because that is usually when I see the biggest deer.
Cold Snap Could Bring Best Firearm Deer Season in Years
It is finally cooling down now that the first part of archery season is coming to a close and firearm season for Michigan whitetail deer is about to begin. Bow Hunters, you need to get out in the woods as much as possible these next couple of days until gun season kicks in.
Looking at the 10-day forecast, Friday, November 11 through Tuesday the 14th looks really good for archery hunters but the opening day of firearm season through the rest of the week looks perfect with temperatures in the low 40s and upper 30s and even in the 20s overnight. This should have those bucks moving and some does coming into their breeding cycles.
Normally those kinds of temps mentioned above happen the two weeks leading up to firearm season and that is why bow hunters love that time to hunt so much because the big deer are moving. It really looks like the firearm hunters are going to get the benefit of the colder temperatures and big deer movement. It sucks that the season starts on a Tuesday because not everyone can get out of work but if you can be in a stand opening day and any of the following two weeks, you may get rewarded in a big way. You may want to take a backpack out and do some full-day hunts because with this cold snap coming, you are going to see some deer.
Good luck and hunt safely.
Top 5 Log Cabins To Rent in Michigan
If you are looking to rent a cabin for a weekend or a week here are 5 of Michigan's top choices.
This Michigan Mansion Is An Outdoorsman's Dream
This house is for sale in Sault Sainte Marie, Michigan, and could be yours if you have $2,250,000.