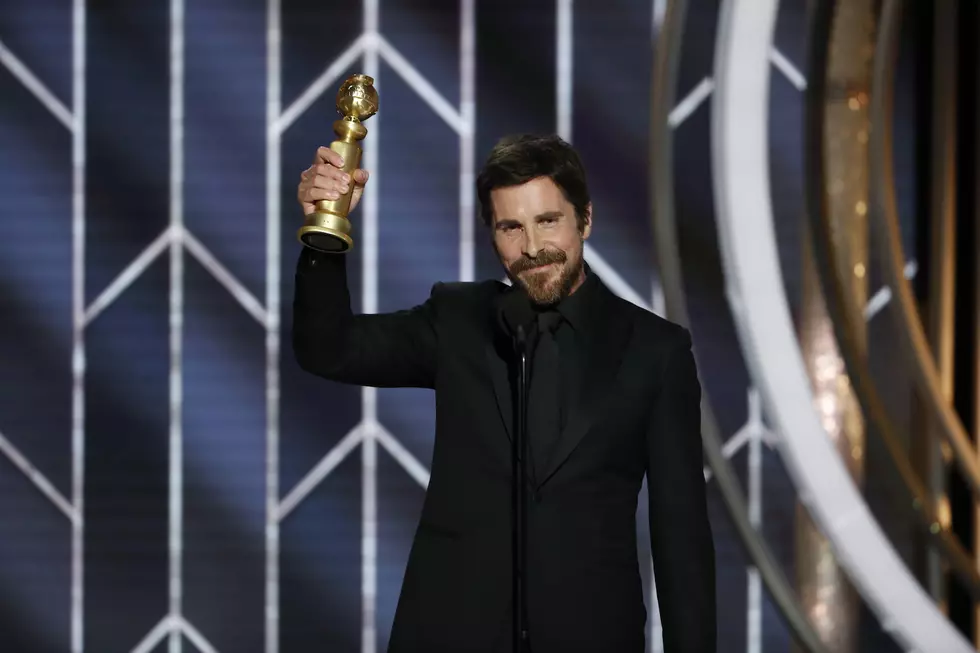 Actor Christian Bale Thanks Satan at Golden Globe Awards
Handout, Getty Images
The 76th annual Golden Globe Awards were held last night (Jan. 6), recognizing the top talents in film and television. Accepting the award for best actor in a motion picture comedy or musical was Christian Bale for his role as former American Vice President Dick Cheney and Satan was on his extensive thank you list.
Bale took the podium in a room full of his peers, at first joking, "Ah, look at all of us what a bunch of lucky buggers we are, right? To make a life out of something that we love —that's extraordinary. Thank you for allowing me to be a part of that for so many years."
After thanking his wife and children, the actor, perhaps best known for his role as Batman in The Dark Knight, moved on toward his Vice peers, carrying on with a sense of humor, stating, "Thank you to that geezer, [producer, director, and writer] Adam [McKay]. He said I have to find somebody that can be absolutely charisma-free and reviled by everybody so we wanted Christian Bale in it. Thank you. And for all the competition I will be cornering the market on charisma-free assholes. What do you think, Mitch McConnell next? That would be good, wouldn't it?"
Turning his attention south of Heaven, praising the big man downstairs, Bale added, "Thank you to Satan, for giving me inspiration on how to play this role." See it all in the clip below.
Vice, which was released in December of last year, is a biographical comedy-drama centered around Dick Cheney's pursuit to become the most powerful Vice President in American history.
The Best Metal Song of Each Year Since 1970