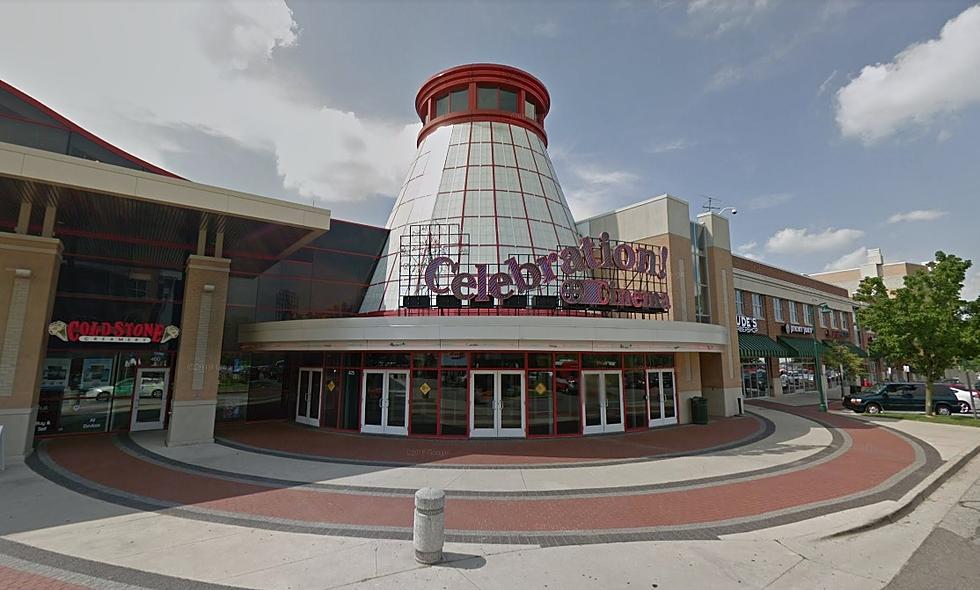 Celebration Cinema Welcomes Back Moviegoers With Free Popcorn, Cheap Tickets, And More
📷 Google Streetview
Celebration Cinema is celebrating with a week of giveaways, prizes, and deals as the State of Michigan drops nearly all Covid related restrictions.
The West Michigan based theatre group is welcoming back moviegoers with Cinema Week at all of their locations, including Studio C in downtown Grand Rapids, Celebration South off of M6, Celebration Rivertown in Grandville, and Celebration Cinema North at Knapp and the Beltline.
Each day will have a theme that kicks off on Tuesday with $2 movie tickets. The week also includes a 'Media Day' on Friday that includes an appearance from Producer Steve from Mix 95.7 at Celebration Rivertown from 5-7pm.
Celebration Cinema Director of Community Affairs Emily Loeks says that the theatres are ready to welcome back patrons for a full movie-going experience:
We love movies, but we've all learned that movies from one's couch are not the same as a big, immersive, theatrical experience shared with community and friends. This is a week we are excited to welcome folks back into the magic of moviegoing, with both publicized deals and also some fun surprises.
Tuesday, June 22nd
$2 Movie Day
ALL MOVIES ALL DAY
See a movie for only $2
*Plus online booking fee when purchased on web or app
*$4 for Imax and DBox
Wednesday, June 23rd
Free Popcorn Day
POPCORN FOR EVERYONE
Free 46oz popcorn with movie purchase
Thursday, June 24th
Costume Day
WEAR YOUR FAVORITE COSTUME
Costume cannot cover face
Friday, June 25th
Media Giveaway Day
MEDIA GIVEAWAYS
Win Justin Bieber Tickets at Celebration Rivertown from 5-7p
Saturday, June 26th
VIP Giveaway Day
WIN A YEAR OF FREE MOVIES
ENTER HERE to win 1 year VIP subscription on Instagram
Sunday, June 27th
Bonus Points Day
GET EXTRA REWARDS POINTS
See a movie and get 200 extra points
Stars Who Were Tested for the Coronavirus