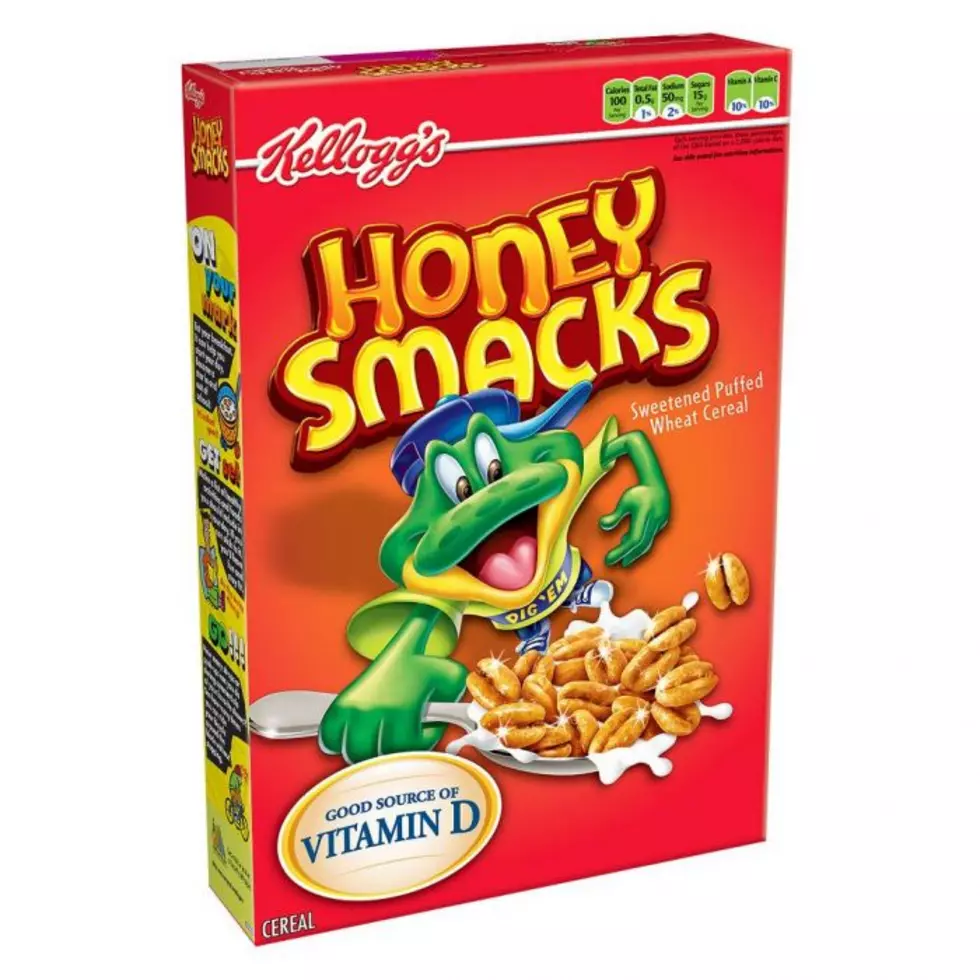 CDC Says 'Don't Eat Kellogg's Honey Smacks'
Center for Disease Control via Twitter
Last month Kellogg's recalled Honey Smacks cereal in connection with a Salmonella outbreak.
The CDC is now advising that no one eat the cereal.
CNN
reports that 100 people nationwide have become ill after eating Honey Smacks.
Originally, Kellogg's recalled 15.3 oz. and 23 oz. packages of Honey Smacks with best-by dates of June 14, 2018 through June 14, 2019.
Now the CDC is saying that regardless of the regardless of package size or best-by date, do not eat the cereal.
If you've got any in your house, you should return it to the place of purchase for a refund.