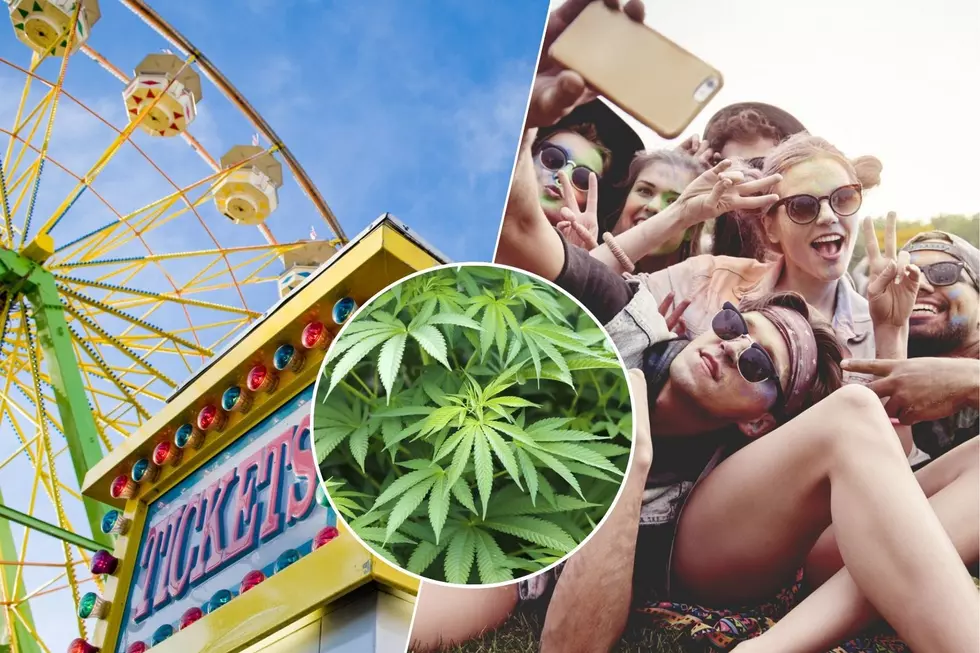 Canna Carnival + Two More Marijuana Festivals Coming to Muskegon
Getty Stock
Two more marijuana consumption events have just been announced in Muskegon - by our count that's at least three pot parties coming up in the area.
Previously, CannaBash, a marijuana music fest was announced for July 9,2022 at Softball World in Muskegon Township.
A carnival-themed marijuana festival and a fall marijuana festival are now set to happen in Muskegon as well. According to MLive, both events were approved Tuesday, April 26, by the Muskegon City Commission:
The Canna Carnival will feature carnival rides, games, and of course - marijuana consumption. It's planned for August 20, 2022 inside and outside Mercy Health Arena (soon to be Trinity Healthy Arena). Smoking will not be allowed inside the arena, but there will be an outside smoking area.
The Falling Leaves Festival is set for Sept. 24-25 at Muskegon's Marsh Field on Laketon Avenue and is expected to include hayrides, cider and donuts, arts and crafts, live music, scavenger hunts, and games.
MLive reports that both events are organizer by Exspiravit, a West Bloomfield, Mich. company.
According to MLive, city leaders praised Exspiravit, "for being a Black-owned business seeking social equity in the cannabis industry" and were appreciative of the company's "interest in hosting local expungement clinics to help those previously convicted of marijuana offenses clear their records."
Commissioner Rebecca St. Clair told MLive,
In Muskegon, we have made the choice to be a marijuana-friendly community, and I believe that involves whatever opportunities are available to the community members and the entrepreneurs who are trying to make a good living at this.
You can purchase tickets for the Saturnalia Canna Carnival here.
These Tiny Michigan Places Could Be Confused With Much Bigger Cities
You don't have to book a flight to vacation in Miami Beach or Paris - They're located right here in Michigan, well within driving distance.