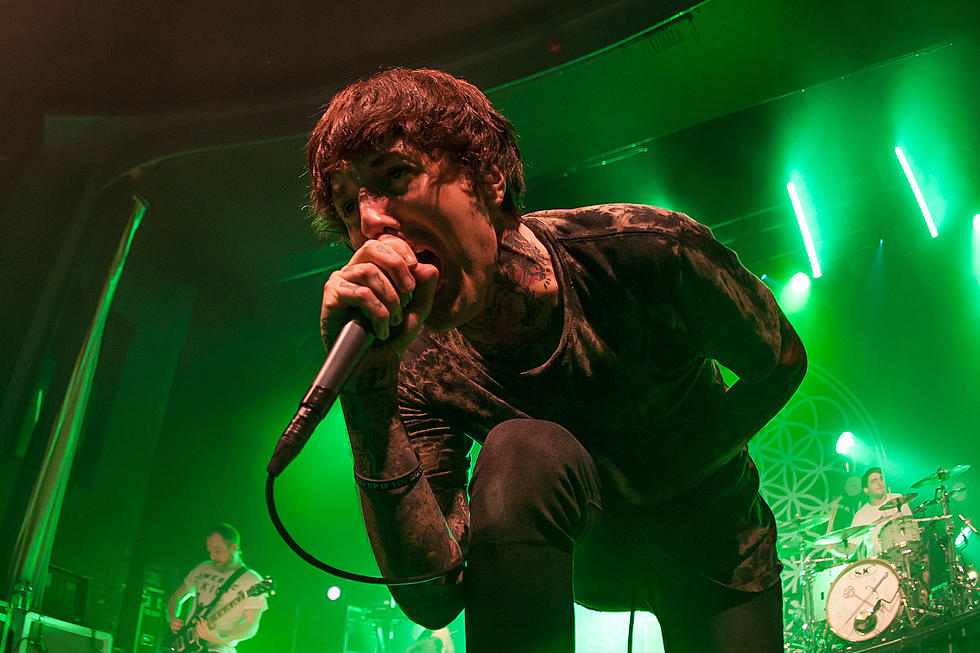 Bring Me the Horizon's 'Sempiternal' Surpasses 1 Billion Streams on Spotify
Tony Woolliscroft, WireImage
Bring Me the Horizon's 2013 album Sempiternal has surpassed 1 billion streams on Spotify.
That's according to apparent statistics from the music streaming service that were subsequently shared by a Twitter fan page for the British heavy rock band this week. They were then reported by Kerrang!, NME and other music outlets.
"Bring me the horizon's Sempiternal has surpassed 1 Billion streams on Spotify," bring me the horizon stan for lyfe (@bmthstan4lyfe) tweeted on Monday (April 11), adding what appeared to be a screenshot of the album's Spotify stats.
Other rock acts to have reached over a billion Spotify streams include Metallica, who hit the goal last year, and Linkin Park, who passed the mark with their 2001 hit "In the End."
Sempiternal, Bring Me the Horizon's fourth studio album, contains singles such as "Can You Feel My Heart" — a recent boon for the band on the video-sharing social network TikTok — plus "Go to Hell, for Heaven's Sake," "Sleepwalking" and "Shadow Moses."
Earlier this month, BMTH shared a brief video retrospective to celebrate the album's anniversary. "NiNE yEArS oF SeMPiterNaL," the group said on social media. "tHAnK U."
Sempiternal is the band's first album with keyboardist Jordan Fish, the former Worship member who's now an integral part of BMTH's writing and production. With the addition, the band's then metalcore-based sound expanded with elements of alternative rock and electronic music.
Earlier this year, Bring Me the Horizon teamed up with pop star Ed Sheeran. The group are currently planning a new effort. In February, lead singer Oli Sykes revealed what album first got him into metal.
NEW MUSIC PLAYLIST: Keep up with each week's new songs by liking Loudwire's "Weekly Wire" Spotify playlist, updated every Friday with 50 new tracks.
Bring Me the Horizon, "Can You Feel My Heart"
80 Rock + Metal Acts With Multiple Platinum Albums
Selling a million copies of an album is a big deal and these acts did it more than once.