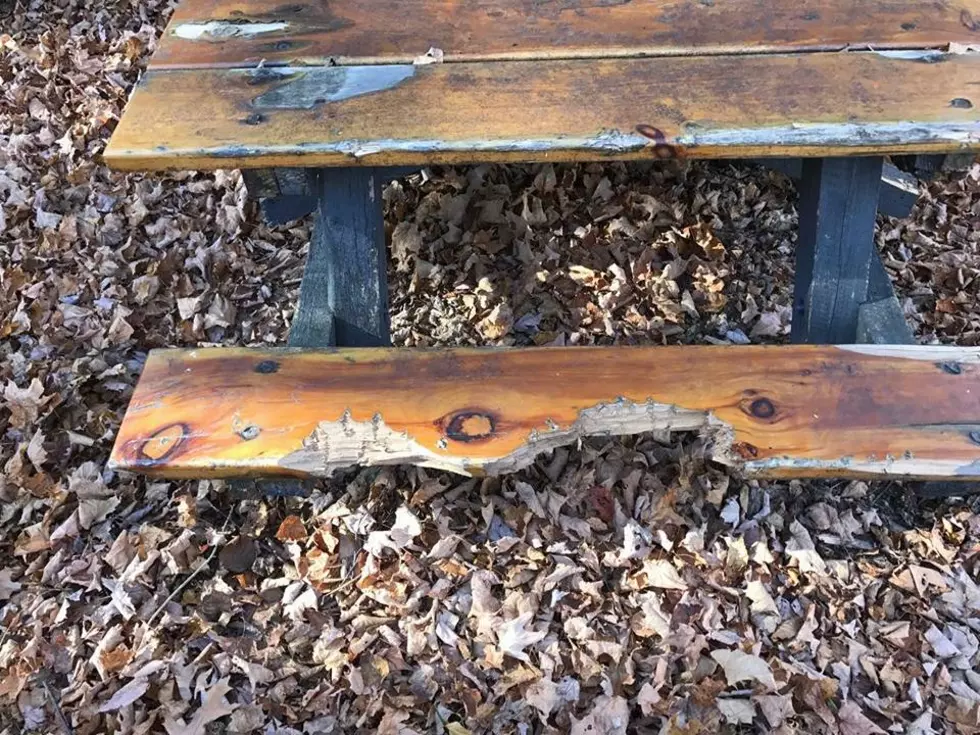 Bear Eats Picnic Table at Michigan's Porcupine Mountains State Park
Porcupine Mountains Wilderness State Park via Facebook
If the the cartoons of our youth taught us anything, it's that bears love a good picnic - but we thought it was just picnic baskets. Turns out they're big fans of picnic tables, too.
In a photo posted by the Porcupine Mountains Wilderness State Park, we see a picnic table that appears to have been mauled by a bear (or a couple of bears, hard to tell, really.)
Whoever posted the photo joked "he must of not liked where we put the table." The table is located near the Log Camp winter warming shelter.
The park is located in Ontonagon and Gogebic counties in the Upper Peninsula.