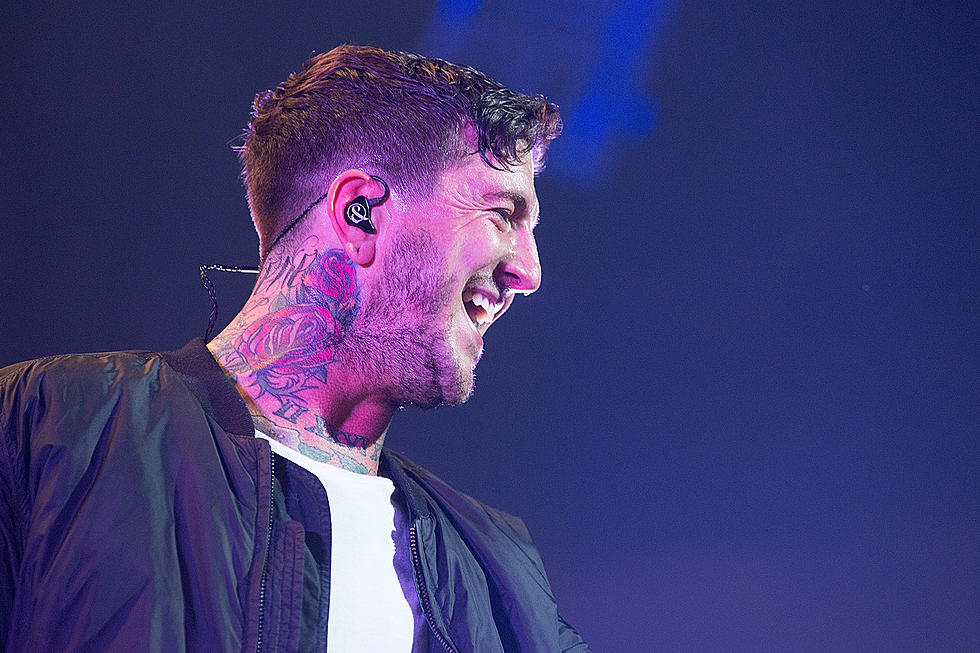 Austin Carlile Hospitalized Again, Awaiting Test Results
Beth Gwinn, Getty Images
Former Of Mice and Men singer Austin Carlile has faced tremendous medical battles in his life. He is afflicted with Marfan Syndrome, a genetic disorder which affects connective tissue, and has remained positive despite his frequent hospital stays and various treatments and testing. Now, as he was preparing to return home to Costa Rica, Carlile is back in the hospital under advice from his doctor.
In a Sunday (Oct. 14) post on Instagram, Carlile shared a photo from his hospital bed where he was sitting upright with headphones in his ears. "I was texting my doctor on Friday morning discussing some of the gnarly symptoms I've been struggling with the past few days... he called me right after reading them saying, 'Do not leave the country, get to the hospital immediately,'" he wrote.
The singer also noted his doctor had advised in past conversations, "Don't go the the emergency room, SUCK IT UP, you'll be fine!" Carlile said he trusts his doctor's word and that they have worked together for the last seven years. "I've been back in Stanford [Health Care in Palo Alto, Calif.] since yesterday morning... Won't go into detail about what they think it could be, but have a few days of testing, testing, and more testing to find out exactly what's happening," he said of the situation.
"No matter what though, I'm at peace knowing I'm in God's hands as I face this new obstacle," Carlile stated in closing.
In August earlier this year, he was hospitalized as spinal fluid had been leaking into his head, causing swelling in various areas. He underwent surgery on his spine underneath his skull and at the base of his neck to amend the problem and was released from the hospital after.
Complications from Marfan Syndrome forced Carlile's exit from Of Mice & Men in 2016, but, over the summer, he vowed he will return to music.
Of Mice & Men Play 'Wikipedia: Fact or Fiction?'
2018's Best Metal Albums... So Far