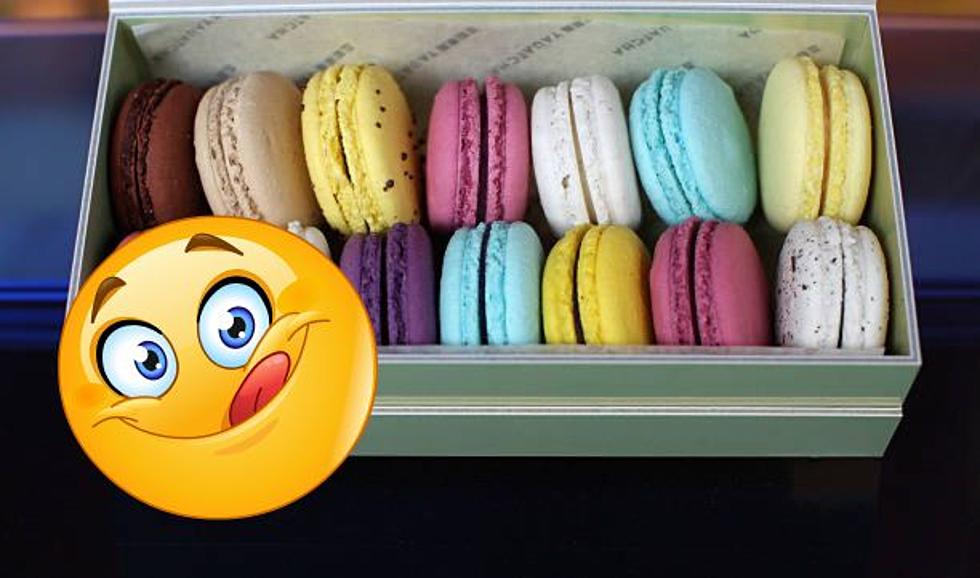 Are You a Macaron Fan? Where are They in Grand Rapids?
Oli Scarff/Getty Images
Macaron, a very old, delicious French pastry that people crave, and it seems to now be a craze in Grand Rapids. As a matter of fact, they have become so popular that at least three Macaron bakeries have opened in Grand Rapids to sell that fabulous sweet treat among other delectable items.
Almond Cookies
We all think of it as a French pastry, but surprisingly that's not the case. The ancestor of the macaron is an almond cookie that was first made in Italy in the late 1400s and was widely baked in the monasteries of Venice for centuries. It evolved into what we see  today, the double-cookie version, halves joined by a variety of fillings in colorful varieties now known as...
Paris macarons
So, now that I'm drooling, where can I buy authentic Macarons made in Grand Rapids? Three bakeries that I know of.
Le Bon Macaron
There is Le Bon Macaron on Cherry Street in Grand Rapids, with a store in Ann Arbor and their newest in Holland.
Originating in Grand Rapids, Le Bon is a 13-year family owned labor of love, and going strong.
Le Macaron
A different store in downtown Grand Rapids is Le Macaron French Pastries on Monroe Center which just opened last June serving Espresso, French Gelato, and of course, French Macarons.
They are a family-owned and locally operated business that is a franchise.
Chartreuse Sisters
The newest bakery is the Chartreuse Sisters on Wealthy Street. Their store, originally built in the early 1900s, is actually owned and operated by sisters, Alyson and Mallory Caillaud-Jones.
Oh Yum as I enjoy the sisters sweet treats!
WOOD-TV reported the sisters started in their parents' home kitchen, baking then taking their French-American fusion pastries to pop-up events and delivering monthly "goodie boxes" during the pandemic. They knew that what they really wanted was to open a cafe. Having found what they thought was the perfect location at 800 Wealthy, they labored to restore it to what it is today.
I don't know about you but I'm heading out to one of these bakeries today. Okay, maybe all three!
LOOK: 20 American foods that raise eyebrows outside of the US
Stac



ker
compiled a list of 20 unusual and uniquely American foods that might raise eyebrows outside the U.S.