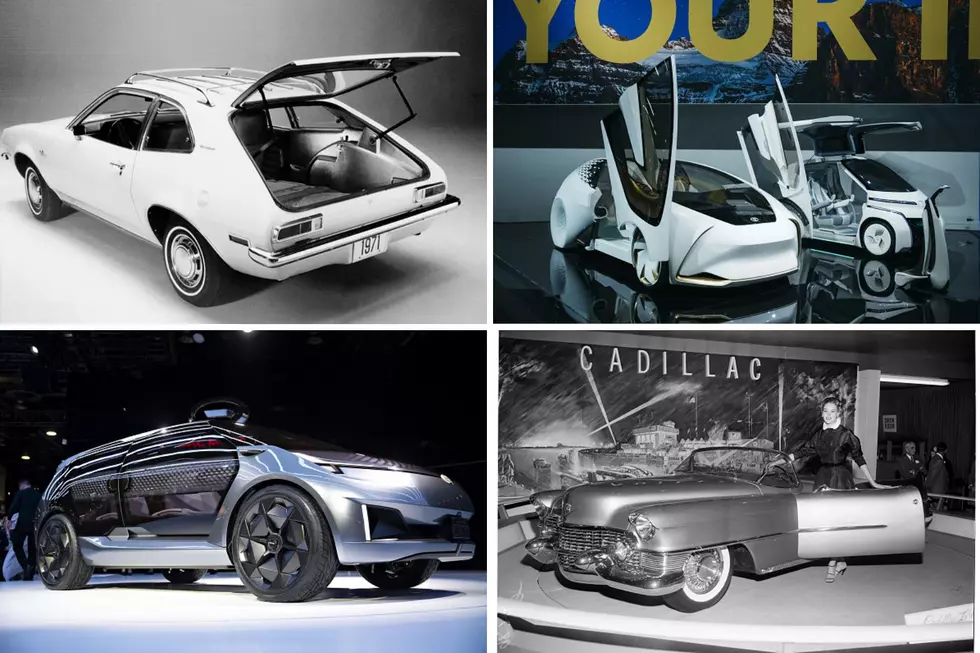 2022 North American Auto Show Is Much Different Than Past Shows
Bettmann Archive/Bloomberg/Corbis/Getty Images
It started as the Detroit Auto Show back in 1899, in 1989 it became the North American International Auto Show and it has changed exponentially over 123 years.
Detroit Auto Show
I remember being a kid and my dad taking the family to the Detroit Auto Show. This was back when an old TV show called Adam-12 was a big deal. The show featured two officers Pete Mallow and Jim Reed played by Martin Milner and Kent McCord. As a kid, seeing those two guys up close was a much bigger deal than seeing a bunch of cars, but the cars were cool too.
The Detroit Auto Show was more of a regional event in the earlier years since the big three automakers were right here in the Mitten state. Then in 1987, it became the North American Auto Show expanding to automakers all across the country.
North American International Auto Show
To expand the North American Auto Show and make it something more worldwide, In 1989 they changed the name to the North American International Auto Show and that has been the name ever since.
The North American International Auto Show (NAIAS) will return to Detroit from September 17 - 25. The 2022 show will be the first since the pandemic but will be the most different show that has ever been put on.
According to FOX 17, this is the first time the NAIAS will be held at the end of the summer. It is normally indoors and will be again this year but something new is, some of the show will be outdoors.
There will be something for auto enthusiasts of all ages at the 2022 NAIAS. There will be exotics, electrics, and good ol' grocery getters. This is the one show where all the big companies from around the globe will be showing off their concepts and a new lineup of vehicles that will be hitting the market. The show is so big this year that even President Joe Biden will be attending.
To learn more about the NAIAS click here. To get tickets to the show click here. To try and win a Corvette, Hellcat, or Bronco you can click here.
Top 10 Highest-Paying Jobs In MI
A look at the highest-paying jobs in Michigan for 2021 according to data obtained by career resource website,
Zippia
.
50 of Michigan's "Must-Drive" Roads
Gas up the car, grab those road munchies and a roadtrip partner that you can trust, and head out on some of Michigan's most unique roads and routes. Make sure you take lots of photos and video!