Rock 'n' roll is in my blood! I began my radio career as a DJ at WSOU, Seton Hall's legendary metal station. Even though I'm from the East Coast, I always wanted to find a warmer climate to call home. Fortunately for me, I wound up in Los Angeles where the beaches are beautiful and the sushi is delicious. I've worked alongside some huge rock stars like Dave Navarro and Henry Rollins, and I've interviewed a lot of my heroes.
I've never been good at filling these things out, but here it goes. I like long walks in cold mountain air, preferably with snow on the ground. I enjoy drinking fine soda by the crackling fire, and deep tissue massage. I hope to one day grow up an become and astronaut, so I can fly to Venus to see if that's really where women come from. If it's true, I'll bring one back for you, too. Unless it's a dude you want, and then you're out of luck..
Born and raised in Battle Creek, I graduated from Pennfield High School and Western Michigan University. At WMU, I majored in broadcasting and minored in business. I've done basically every radio job in the business, mostly in the Kalamazoo-Battle Creek market, and have been on air overnights, afternoons and mornings. I've also been a program director, music director and promotions director in addition to dabbling in sales. Before rockin' on 97
I've always had mad passion for rock but had to pay my dues early in my career and got my start at an oldies radio station. After knocking out a couple of stations along my rock journey, I ended up at Banana 101.5 in Flint, Michigan in 2001. Now I have the ultimate gig as co-host of Loudwire Nights with Full Metal Jackie on radio stations around the country. Those that know me, know that I'm an extremely laid back person that loves to attend concerts and throw a few back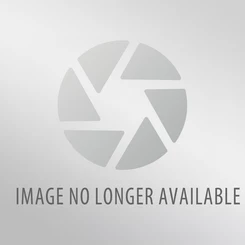 If this was Tinder, I'd just put up a picture and be done with it. But since this is a bio, here's a little about me: I'm obsessed with rock music, pizza, my dog, my pj's and a particular type of adult cinema. I love a good rock concert not just because of the kick ass music, the sense of community and the permanent damage to my hearing, but also because I get to wear clothes I would never wear in front of my dad. I'm a Cuban that moved to Miami when I was two and I definitely did not arrive via private jet…
I grew up in South Haven, Michigan.  Gotta love the lakeshore! Still feel a yearning for the beach, pretty much daily.  Moved to Grand Rapids to go to Calvin College. Fell in love with GR and have been here since! (Go Beer City, USA!)   Big fan of crime TV, the '90s (scrunchies! Saved By the Bell!), my own rude and feisty cat, the beach (you may have thought I covered that already, but I really really love it, OK?), reading,  people watching, drinking on patios, playing the most inappropriate cards in Cards Against Humanity, and my dear, dear family
The show (no music, just entertainment) is hosted by cast including Gregg "Free Beer" Daniels, Chris "Hot Wings" Michaels, Producer Joe and Steve.